"February 25 falls on a Sunday," said the statement issued by the Office of the President, on October 13, 2023, on dropping the EDSA People Power Anniversary from the list of special non-working days for 2024.
Although it maintains respect for the commemoration of the 1986 EDSA People Power Revolution, the President found it as having "minimal socio-economic impact" to declare such a day as a special non-working holiday. The statement also said that "it coincides with the rest day for most workers and laborers."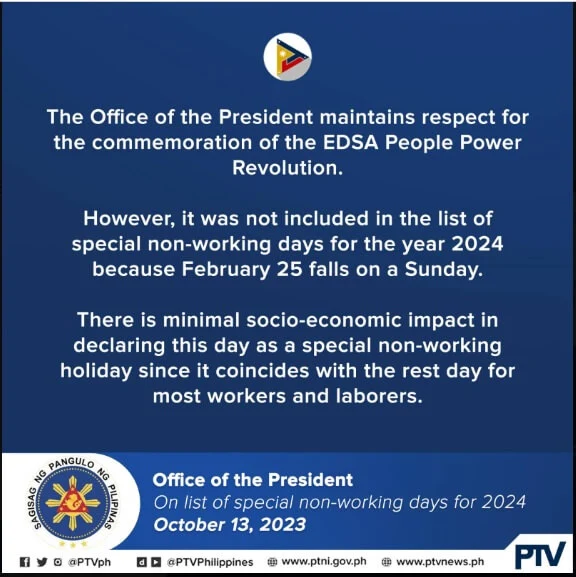 Meanwhile, on October 11, 2023, President Marcos issued Proclamation 368 that declared regular holidays and special non-working days for 2024.
Regular Holidays for 2024
New Year's Day — January 1, Monday
Maundy Thursday — Maarch 28
Good Friday — March 29
Araw ng Kagitingan — April 9, Tuesday
Labor Day — May 1, Wednesday
Independence Day — June 12, Wednesday
National Heroes Day — August 26, last Monday of August
Bonifacio Day — November 30, Saturday
Christmas Day — December 25, Wednesday
Rizal Day — December 30, Monday
Special Non-Working Days for 2024
Ninoy Aquino Day — August 21, Wednesday
All Saints' Day — November 1, Friday
Feast of the Immaculate Conception of Mary — December 8, Sunday
Last Day of the Year — December 31, Tuesday
Additional Special Non-Working Days for 2024
Chinese New Year — February 10, Saturday
Black Saturday — March 30
All Souls' Day — November 2, Saturday
Christmas Eve — December 24, Tuesday
President Marcos removed the EDSA People Power Anniversary from the list of the 2024 special non-working days. ▲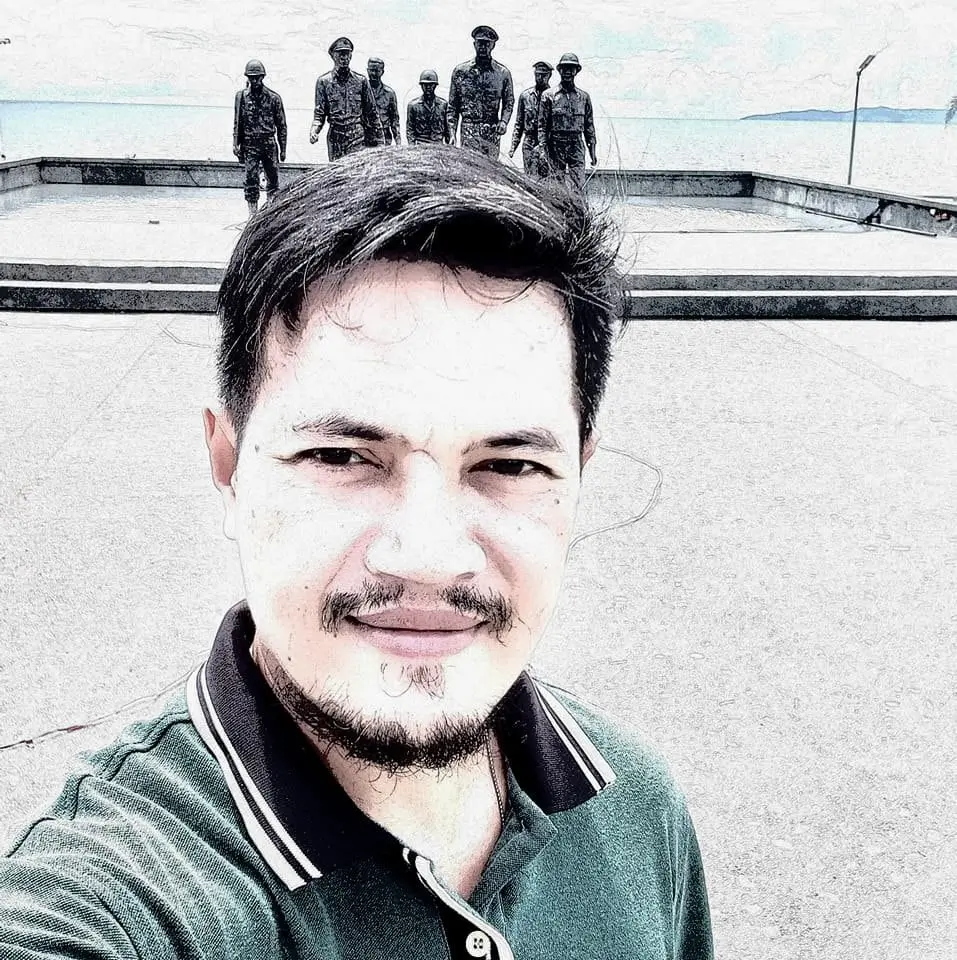 Regel Javines, at present, is working on his M.A. in Philosophy at the University of San Carlos attempting to understand life and existence through the lens of gnostic spirituality and ontological mathematics. He has been writing since 2011 publishing news, commentary, and opinion about politics, law, and various pressing social issues of interest. More >>