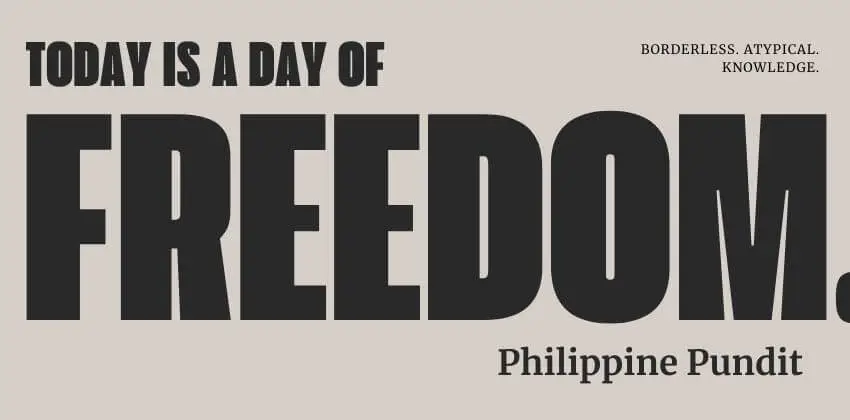 What Is Philippine Pundit All About?
Philippine Pundit is a borderless atypical punditry and insights knowledge platform for Filipinos and Beyond. It publishes matter-of-factly no-holds-barred commentaries, studied insights about issues that matter, and philosophical views about understanding life and existence through the lens of gnostic spirituality and ontological mathematics.
Philippine Pundit also dabbles on the latest and breaking news, press releases, government proclamations, international relations, business, marketing, technology, and updates on global health and security and terrorism.
Atypical Knowledge Platform
As a borderless atypical knowledge platform, we conform to the basic tenets and standards of principles of journalism as we publish news articles and bits of information useful for education and general public reference.
Furthermore, we pivot ourselves to be one credible and trustworthy online media platform that centers on contributing facts, information, and insights worth considering for various decision-making.
Join us! Become a contributor
Consistent with our mission and value proposition, we encourage everyone, without restraint or discrimination, to submit news, commentary, articles about various social issues that matter, or anything worth sharing to help us make the world better informed.
Join us and become a contributor by submitting your articles to us and getting them published.
2020-11-24