The 72nd Miss Universe Pageant concluded Miss Nicaragua as the Miss Universe 2023 at Gimnasio Nacional José Adolfo Pineda on Saturday, Nov. 18, 2023, (Sunday, Nov. 19, 2023, PH time) in San Salvador, El Salvador.
Sheynnis Palacios, 5.11 feet, is a 23-year-old Nicaraguan model. She made history for her country to bring home the first Miss Universe crown. Previously, Sheynnis won Miss World Nicaragua in 2020 and finished in the top 40.
The 72nd Miss Universe Pageant is held in San Salvador, El Salvador with 84 Miss Universe delegates. This is the first time the pageant accepted married women and mothers to compete as part of its "inclusive change" campaign. Furthermore, Pakistan made its debut in this 72nd Miss Universe Pageant.
Meanwhile, Miss China, Qi Jia, lost the opportunity to join the pageant reportedly due to problems in processing her visa but will join in next year's pageant competition to be held in Mexico.
Moreover, other countries' organizations that send their representatives to the pageant cut ties with the Miss Universe organization. Vietnam, on February 19, 2023, reportedly joined organizations from Ghana, Belize, Mauritius, Seychelles, and Indonesia to cut ties with Miss Universe. However, the new Miss Universe Indonesia franchise was able to send its delegate to join this year's pageant.
Also, the 72nd Miss Universe Pageant had seen countries that returned to join the pageant: Denmark, Egypt, Guyana, Hungary, Ireland, Kazakhstan, Latvia, Mongolia, Norway, and Zimbabwe.
Miss Universe 2023 Top 20
After its preliminary competition on Nov. 15, 2023, showcasing the national costume competition, the swimsuit, and the evening gown rounds, the pageant unveiled its Miss Universe top 20 semi-finalists during the finals.
Miss Nicaragua: Sheynnis Alondra Palacios Cornejo
Miss Spain: Athenea Paulinha Pérez Nsué
Miss Puerto Rico: Karla Inelisse Guilfú Acevedo
Miss Namibia: Jameela Uiras Smith
Miss Venezuela: Diana Carolina Silva Francisco
Miss India: Shweta Sharda
Miss Thailand: Anntonia Porsild
Miss Chile: Celeste Viel Caballero
Miss Jamaica: Jordanne Lauren Levy
Miss USA: Noelia Victoria Voigt Briceño
Miss Nepal: Jane Dipika Elizabeth Bohara Garrett
Miss Peru: Camila Namie Escribens
Miss Cameroon: Issie Marie Princesse Ndoun
Miss Colombia: María Camila Avella Montañez
Miss Pakistan: Erica Robin
Miss Australia: Moraya Wilson
Miss Philippines: Michelle Daniela Marquez Dee
Miss Portugal: Marina Machete Reis
Miss South Africa: Bryoni Natalie Govender
Miss El Salvador: Isabella García-Manzo Gutiérrez
Miss Universe 2023 Top 10
Puerto Rico
Thailand
Peru
Colombia
Nicaragua
Philippines
El Salvador
Venezuela
Australia
Spain
Miss Universe 2023 Top 5 Finalists
Australia
Puerto Rico
Nicaragua
Thailand
Colombia
Miss Universe 2023 Top 3 Finalists
Miss Thailand — 1st Runner-Up
Miss Australia — 2nd Runner-Up
Miss Nicaragua — Miss Universe 2023 winner
Special Awards Winners
Miss Congeniality — Miss Spain: Athenea Pérez
Spirit of Carnival Award — Miss Philippines: Michelle Marquez Dee
Voice for Change Winners of the 72nd Miss Universe Pageant
Gold Winners: Miss Angola: Ana Coimbra; Miss Philippines: Michelle Marquez Dee; and Miss Puerto Rico: Karla Guilfú
Silver Finalists: Miss Brazil: Maria Brechane; Miss Chile: Celeste Viel; Miss Lebanon: Maya Aboul Hosn; Miss Singapore: Priyanka Annuncia; Miss South Africa: Bryoni Govender; Miss Ukraine: Angelina Usanova; and Miss Zimbabwe: Brooke Bruk-Jackson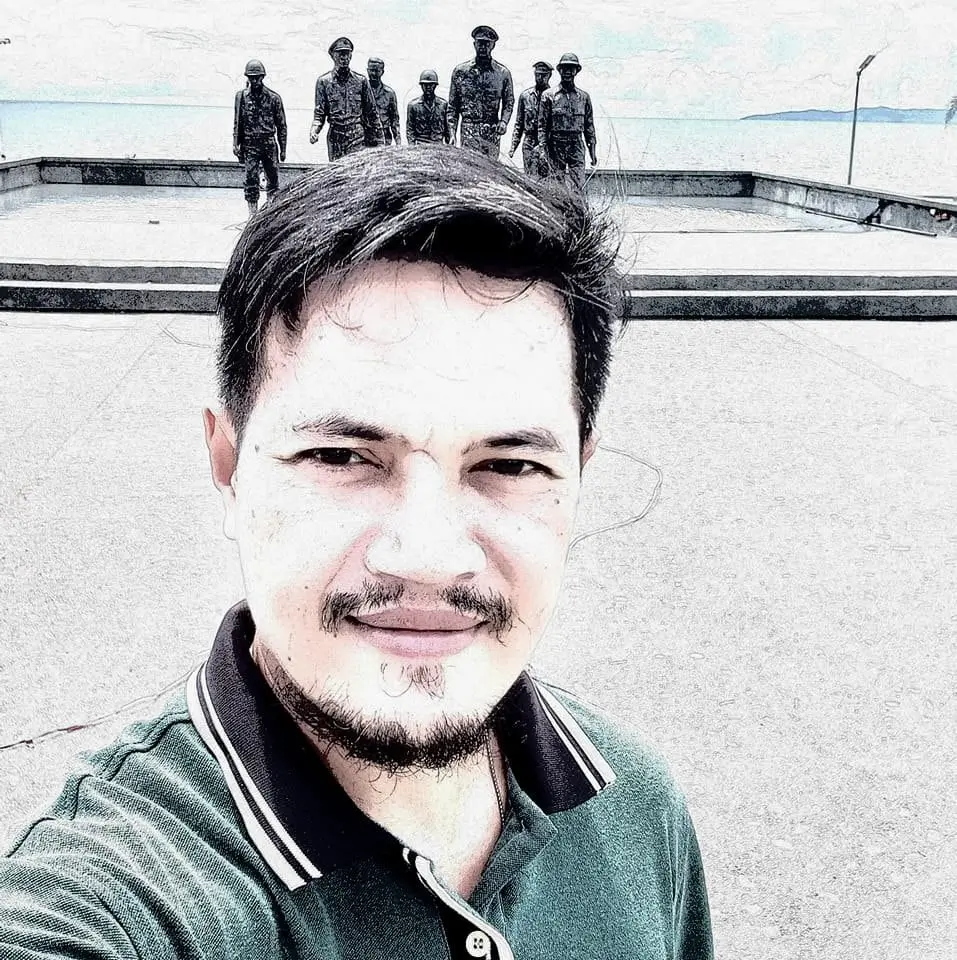 Regel Javines, at present, is working on his M.A. in Philosophy at the University of San Carlos attempting to understand life and existence through the lens of gnostic spirituality and ontological mathematics. He has been writing since 2011 publishing news, commentary, and opinion about politics, law, and various pressing social issues of interest. More >>