ABS-CBN closure, foremostly, is oddly wrong for the government to initiate when a due process has not yet been fully served. How gross the government could do that despite the franchise renewal was still pending in Congress? Isn't this a blow to press freedom?
The National Telecommunications Commission (NTC) proceeds the cease and desist order to the giant media network ABS-CBN on May 5, 2020, prompting the giant network to go off-air immediately.
Workers and talents of ABS-CBN express dismay at the unprecedented government action as they likely feel betrayed in broad daylight.
People in various walks of life, student publications, press institutions, and some media groups, especially the most vocal Rappler, which has an ongoing alleged tax evasion case and whose CEO and globally well-regarded journalist Maria Ressa has also been facing a cyber libel battle both happened under Duterte administration (UPDATE: June 15, 2020, Manila court convicts Maria Ressa, et al for libel), lash out or express statements of solidarity in defense of press freedom—under blatant attack.
Why ABS-CBN closure an attack on press freedom?
There are three glaring errors of the Duterte administration in the purview of ABS-CBN closure and these can be viewed in three scenarios as follows:
Firstly, President Duterte has been vocal in threatening ABS-CBN franchise renewal. This demeanor "draws a picture that paints a thousand words" of bias, hate, and distrust.
Secondly, the Office of Solicitor General (OSG) files a petition for quo warranto to forfeit the legislative franchise of ABS-CBN pending in the House of the Representatives. This mere act of SolGen Jose Calida "draws a picture that paints a thousand words" of a preemptive strike.
Although Calida acts within the constitutional mandate vested in his office, why he has to do that knowing full well that franchise grant emanates from Congress, where ABS-CBN franchise renewal has since been pending for deliberations?
Calida even goes on to express as if he threatens NTC with graft charges should it grant ABS-CBN a provisional authority to operate. This may speak of an unseemly manner detrimental.
Finally, NTC directs ABS-CBN closure despite its earlier commitment to grant a provisional authority while the franchise renewal is pending. This very initiative "draws a picture that paints a thousand words" of betrayal and a blatant attack on the freedom of the press.
Weaponizing franchise grant
ABS-CBN may have violated one thing or another, taken a side that should have been neutral but took the contrary, or may have been erred in the performance to uphold editorial decisions and institutional principles as what all journalists have experienced in taking sides at some time beyond the purview of neutrality.
While there are remedies available, as we could have chosen to be open-minded and impartial, why dare to prefer ABS-CBN closure to due process?
Yes, a franchise grant is a privilege. But if it is the only vehicle to exercise the right to freedom of the press and of speech by institutions of press for them to execute such right and serve that right to the widest possible core of services, then why are we so grossed to weaponizing it to curtail or deny such right? ▲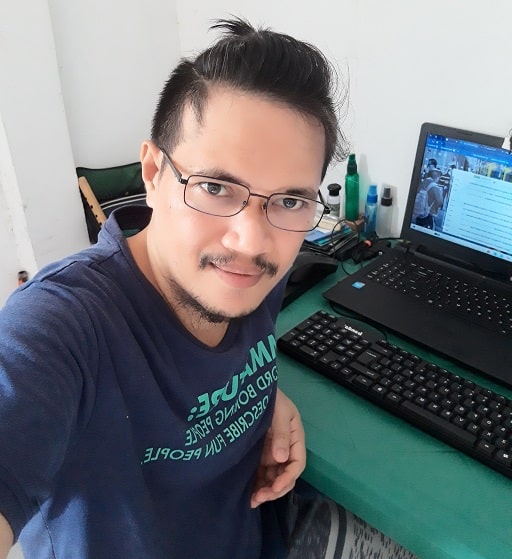 Regel Javines is a former editor-in-chief of an official student publication in a state university. He has been blogging since 2011 writing news and opinion on various social issues; a stringer for already defunct Yahoo! Contributor Network and Allvoices.com. He is also a former content editor and proofreader for various book publishing companies and spent a short stint in The Manila Times as a Deskman for national and foreign business news. See Regel's posts.