COVID-19 vaccinated persons are not immune to a possible death caused by the COVID-19 infection. It is a stark contrast to the government's primary role to protect the rights of the people rather than to protect them. It is incredibly surprising, if not shocking, why the government so desperate, to describe as such out of no other more appropriate words to say, to subject its people to take shots despite the unclarity of the COVID-19 vaccines' effectiveness to protect the people from the virus and from spreading it to others. It is so much disappointing that the government seemingly tends to use and misuse its police power as means to an end.
Further, it is so much disgusting to hear from no less than the president to threaten, to bully those people who refused to get vaccinated. It is disgusting in every sense of the word.
COVID-19 vaccinated persons are not immune
Data from a study that was participated by over 4,000 US frontline workers show that the effectiveness of the COVID-19 vaccines decreased from 91% to 66% since the COVID-19 Delta variant became notable. [1] The reason for the decline in the effectiveness of the COVID-19 vaccines remains unclear. Yet, the government is so aggressive to encourage the people to take the COVID-19 vaccines to the point of making shots mandatory.
So far, the government-administered COVID-19 vaccines are allowed under emergency use authorization (EUA) issued by the Food and Drug Administration (FDA). Vaccines that are allowed under EUA means they are unlicensed or under development vaccines; thus, it is a risk-based procedure—harmful, though FDA has strict criteria and procedures before issuing an EUA to a certain drug.
Thus, Section 8 of the recently enacted RA 11525 or the "COVID-19 Vaccination Program Act of 2021" grants immunity to public officials and employees, contractors, manufacturers, volunteers, and representatives of private entities who are duly authorized to carry out the COVID-19 Vaccination Program from suits and liabilities under Philippine laws with respect to all claims arising out of using or administering the COVID-19 vaccines, the law says. Also, thus, a waiver of liability is signed by recipients upon receiving the COVID-19 shots. Isn't it deceiving?
Isn't it so evil to note that the government holds itself harmless, unaccountable while enforcing its people to take the mandate? Didn't you ever wonder why?
While Section 12 of the same law mentioned above states that vaccine cards shall not be an additional mandatory requirement and further states that COVID-19 vaccinated persons shall not be considered immune from the virus, why is the government so decisive to administer COVID-19 vaccines to its people making it mandatory to an extent, threatening the people who refused the vaccines, and bullying that the unvaccinated are threats to public health?
Isn't it a red flag to consider as an attempt to propagandize this COVID-19 pandemic to serve whatever agenda there is in this global population vaccination drive that is decisively encouraged by the World Health Organization—an organization that is a failure in the context of independence as its actions are dependent on the whims of the nations that fund it?
Vaccinated, unvaccinated no difference in viral load
The study published in The Lancet finds out that whether you are fully vaccinated or unvaccinated, viral transmission happens. Yet, the government keeps on influencing the public by making the COVID-19 vaccines appear as if the cure discriminating against the unvaccinated as threats to public health.
Further, the COVID-19 vaccines are still unclear whether they can protect people from infecting the virus or from transmitting it (Nature 591, 520-522 (2021)). [2] Other studies found out that the vaccinated with a breakthrough infection have a similar viral load as the unvaccinated have.
Now, the government is rolling out booster shots. If these shots are to be administered to the general population, then it only shows that the effectiveness of the COVID-19 vaccines does wane or decline over time. If so, for how long the COVID-19 vaccinated persons would depend on booster shots? Sounds like business or trap?
Since the effectiveness of the COVID-19 vaccines cannot be 100% determined, why make it mandatory? Since the government holds unaccountable for what may happen to the people who received the vaccines, why make it mandatory? Since the vaccines cannot provide people full immunity from viral infection and death, why does the government so decisive to get people vaccinated?
There must be a lot of things to uncover about the COVID-19 vaccines, this pandemic, and the boosters. Government should have been more cautious when implementing vaccinations mandatory. ▲
____________________

[1] Fowlkes A, Gaglani M, Groover K, et al. Effectiveness of COVID-19 Vaccines in Preventing SARS-CoV-2 Infection Among Frontline Workers Before and During B.1.617.2 (Delta) Variant Predominance — Eight U.S. Locations, December 2020–August 2021. MMWR Morb Mortal Wkly Rep 2021;70:1167-1169. DOI: http://dx.doi.org/10.15585/mmwr.mm7034e4

[2] Aschwanden, Christie. (2021). Five reasons why COVID herd immunity is probably impossible. Nature. News Feature. March 18, 2021. doi: https://doi.org/10.1038/d41586-021-00728-2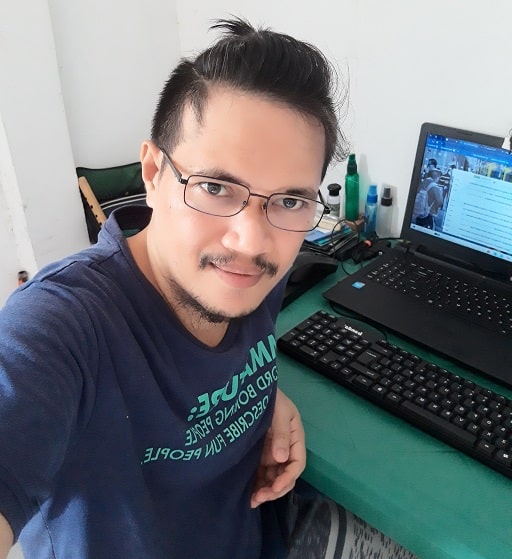 Regel Javines is a former editor-in-chief of an official student publication in a state university. He has been blogging since 2011 writing news and opinion on various social issues; a stringer for already defunct Yahoo! Contributor Network and Allvoices.com. He is also a former content editor and proofreader for various book publishing companies and spent a short stint in The Manila Times as a Deskman for national and foreign business news. See Regel's posts.