(continuation… "Iskolar ng bayan in PUP: Activist-journalist, Part 1)
Despite all that, you will love PUP for its unrestrained academic freedom and openness, for academic rigor, for people of mixed background, for the profound ideological commitment to different sets of belief systems, and its rich social issues awareness and discernment.
To top it all, you will love PUP simply for being an iskolar ng bayan—paying for the lowest tuition for quality and responsive education.
Iskolar ng bayan in PUP, student activist-campus journalist
I started being a student activist in my sphere of thinking when I started thinking about how power came into play when I was just in high school. How the gap between the haves and the have-nots is becoming wider and increasingly suppressing. How I challenged my fourth-year high school Physics adviser right during my graduation night when I decided to deliver the valedictory address I wrote it myself instead, rather than the one reportedly she copied from a valedictorian in another school who happened to be once my classmate.
In my freshman year, the first semester, despite having no experience in campus journalism even in elementary and high school at all, I took the official student publication's written and oral examinations to become part of it as a campus journalist. I passed.
A month after I was officially admitted to the official student publication, I joined the rest of the students and student leaders to attend the "Education Summit" held at the University of the Philippines-Manila.
I admit I considered this as a "baptism by fire" for this was my first time attending a student conference with a large crowd attended by students and student leaders from different organizations in different universities in Metro Manila converged to discuss the national education situation and to devise a various actionable plan of actions to address such compelling problems in education budget cuts.
Then more and more conferences, demonstrations, discussions, immersions, and other forms of "press work" I attended and covered as a campus journalist.
As a member-publication affiliated with the College Editors Guild of the Philippines, these sorts of press work can be considered as duty and responsibility for keeping us abreast of the current national situations and other updates vital for informational campaigns and organization.
Being a campus journalist, often, if not always, I was labeled or tagged as an activist, aktibista, tibak, komunista, or demonyo, and whatever diabolical names were available. As an old retort that has become so cliché, I spewed with a fiery look: "If being a defender of students' rights and assertive to claim and exercise those rights is already an activism, then I would be glad to consider myself an activist."
Somehow, I thought that there was a fine, distinct line between an activist and a Marxist–Leninist–Maoist communist to begin with before tagging activists generally as communists.
I would claim myself as a student activist that takes action through the lens of asserting students' rights and civil liberties guaranteed under an existing and prevailing Philippine Constitution and what is reasonable under equitable, sufficient, and objective reason and logic when it comes to issues like being humans.
As editor-in-chief of The Chronicler
During my stint as the editor of the official student publication, The Chronicler, my organizational mission-vision was perfectly unambiguous—to lead the student publication outside the interference of any individual or group assumed or proven of having blindly influenced by Marxist–Leninist–Maoist ideology—to free the student publication outright from any intervention when it comes to editorial policies.
My term was as arduous as a Herculean task finding myself alone to face the monsters inside and outside of the four corners of the University. I managed the publication hardly well, yet I succeeded to realize my organizational mission—to let the publication run independently having both the fiscal and institutional autonomy secured despite the widespread campus press suppression and fiscal autonomy repression throughout campuses in the country. That time, it was "Philippine Collegian's Autonomy Under Siege" campus headlines became the talk of the town in almost all campus publications in the country.
Despite my involvement in student activism in PUP, my thoughts are strictly guided by reality-based perspectives that class struggles are fundamental elements and forces in a community where forces with a vested interest, where progress, personal and institutional goals, and worst avarice coexist.
Such struggle never ends. Such struggle is a consequence of the revolution of ideas that may be beneficial to some, yet surely onerous to the many.
Therefore, I did not buy the opportunity to fall prey to an ideology that is so effective in utilizing class struggles, oppression and capitalism, nationalism, and worst their perceived root cause of the armed struggle as part of the propaganda to advance its organizational targets and goals. I was just too doubtful to imbibe their machinations and get drunk along with them. RQJ
(Read: "Iskolar ng bayan in PUP: Activist-journalist, Part 1)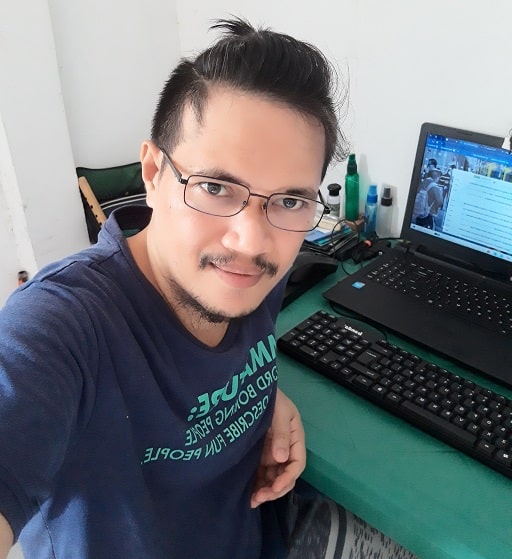 Regel Javines attempts to understand life and existence through the lens of gnostic spirituality and ontological mathematics. He has been blogging since 2011 writing news, commentary, and opinion about politics, law, and various pressing social issues of interest. Regel is a graduate student at the University of San Carlos taking up an M.A. in Philosophy. View his profile >>>