The country's power grid operator sets power recovery targets in Odette-hit areas. Some areas in the Visayas will have their power restored before Christmas.
QUEZON CITY — The National Grid Corporation of the Philippines (NGCP) has released power recovery targets in Odette-hit areas, its statement said posted on its official Facebook page, Tuesday, Dec. 21, 2021.
The statement also said NGCP continued its restoration efforts and has restored 76 transmission facilities out of 95 facilities in the Visayas.
Below is the released schedule for transmission lines restoration services of NGCP for areas affected by Typhoon Odette.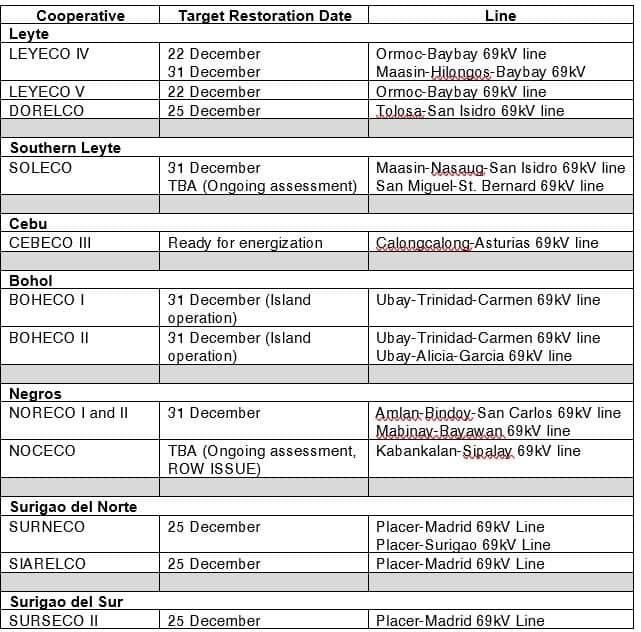 The schedule concerns "only transmission services, and not to distribution services or generating capacity," NGCP further advised. The country's power grid operator also clarified that for power to be restored fully "all distribution and transmission facilities and sufficient generating capacity must be available."
NGCP also said, "We defer to the Department of Energy and/or the National Electrification Authority for information on distribution and generation restoration."
Meanwhile, the affected transmission line (138kV) in Leyte and two others (138kV) in Cebu are expected to be restored on December 22. While another line (138kV) in Bohol is also eyed to be restored end of December, transmission services by VECO, MECO, and CEBECO II have been restored.
Moreover, the Paranas-Borongan-Quinapondan and Sta. Rita-Quinapondan 69kV lines of ESAMELCO franchise were already restored on December 20. Power transmission services in the areas served by ESAMELCO are now operational.
Also, the statement said NGCP has fully restored transmission services to the provinces of Capiz, Antique, Iloilo, Biliran, Camiguin, Misamis Oriental, Misamis Occidental, Lanao del Norte, Zamboanga del Sur, Davao Oriental, Agusan del Norte, and Agusan del Sur.
NGCP has boosted its workforce by deploying 736 personnel to work 24/7 as weather and safety conditions permit to speed up power recovery targets in Odette-hit areas. RQJ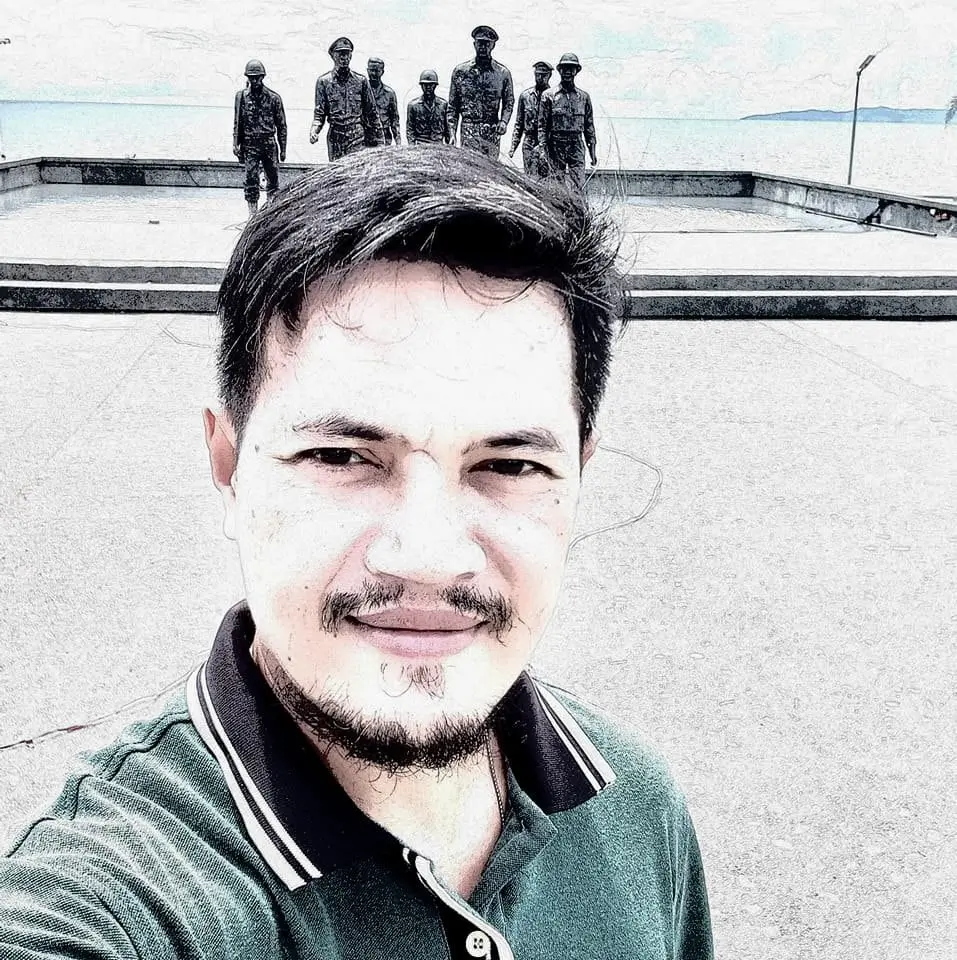 Regel Javines, at present, is working on his M.A. in Philosophy at the University of San Carlos attempting to understand life and existence through the lens of gnostic spirituality and ontological mathematics. He has been writing since 2011 publishing news, commentary, and opinion about politics, law, and various pressing social issues of interest. More >>