Where is the president? The entire Philippines quipped to ask the attention of President Benigno "Noy" Aquino III amid the typhoon Sendong aftermath when bodies of flood victims in Mindanao, especially in Iligan and Cagayan de Oro City, were reportedly piling up on Sunday, Dec. 18, 2011.
The President was reportedly attending the Christmas party of the Presidential Security Group (PSG) while the country was in abject Sendong tragedy.
"Sendong has just escaped"
The dawn just passed. Camera shutters sped up to catch the scoop. Morning news broke down at the earliest time of the day as news anchors went mourning to report the lavishness of nature's wrath.
"Sendong has just escaped out from the vicinity"—a piece of morning news reported with sly revelry. As the chanting went on, the victims and survivors yelled in a silent pandemonium grieving and begging a supplication. #Sendong just left.
On Dec. 15, 2011, PAGASA reported that a tropical depression east of Mindanao entered the Philippine area of responsibility (PAR). "This tropical depression, named Sendong, maintained its strength as it moved to Northeastern Mindanao and Eastern Visayas regions," a report said.
Sendong continued to threaten Northeastern Mindanao and made its landfall on December 16th in the areas affected. However, on December 17th, it maintained its course towards the Sulu Sea and intensified its strength from 55 kilometers per hour (kph) to 65 kph.
Sendong exited PAR by moving westward in the West Philippine Sea at 8pm on December 18th. But Sendong during the Aquino administration has left the president under harsh criticism for attending a Christmas party instead of doing something more important during such a critical time.
Areas Affected by Sendong
Selected areas of municipalities and barangays in Regions VI, VII, IX, X, and XI were lambasted by Sendong with floods, landslides, and sea mishaps. The National Disaster Risk Reduction and Management Council (NDRRMC) claimed that massive flooding occurred in the areas where Mandulog and Agus rivers overflowed.
In Compostela Valley and Lanao del Sur the overflow of Togoloan and Siguan rivers caused landslides in selected areas, the NDRRMC report stated. It also reported that a cargo ship owned by Kherl Lines loaded with Asia Brewery products and a pump boat owned by LGU Lazi, Siquijor sank because of strong winds and giant waves intensified by Sendong.
Effects, Casualties, and Cost of Damages
The NDRRMC claimed that the total number of affected population reached 63,079 families. There were 51,083 families comprised the total population in the evacuation centers.
As of Dec. 20, 2011, at 6 AM, NDRRMC accounted for 957 identified and unidentified dead bodies; 1,582 injured; 49 missing, and only 432 rescued survivors in all affected regions.
Sendong during the Aquino administration has dramatically left the affected areas a total of 10,345 partially and totally damaged houses and lost worth millions in agricultural damages not to mention damaged roads, bridges, power, and communications.
But what is more important than the lives of the affected people at stake is incomprehensible and unspeakable in a plain language ever known to mankind. Reports claimed that the number of casualties was alarming. It further claimed that government should look into the mitigation aspect of areas with high exposure to disaster risk and employ prioritization of such.
However, by looking at this perspective, the Aquino government apparently failed in addressing it.
Where Is President Aquino, Instead?
Ondoy and Reming must have been left leaders some learnings and expectations in the future. More doable solutions or measures must have been worked out to at least minimize the damage and cost when exposed to this natural disaster's risks.
Despite the deafening clamor to seriously address with a sense of urgency on issues of climate change, the Philippine leadership seemed to be complacent and seen too serious in politicking for their own advantage.
It was desperately degrading to learn about President Aquino at the onset of Sendong tragedy that he could rather afford to enjoy himself surrounded by celebrities and by those people who were categorically supported and backed him up all the way on his uncalled decisions and actuation before the public and the international communities.
"I know we could have done more," President Aquino could only say during his visit to Cagayan de Oro days after Sendong hit the area the hardest. The tragic situations left by Sendong during the Aquino administration could have been mitigated or possibly been prevented should the government have done enough.
Sendong during the Aquino administration has hit the international audience more than Ondoy and Reming combined. And it was distasteful.
Perhaps, the Aquino administration was too obviously busy achieving its plans and actions to run after the former President Gloria Macapagal-Arroyo and her then administration allies.
Such political vindictiveness could have been causing outright neglect of some legitimate responsibilities for the welfare of the country.
What more do Filipinos expect from the Aquino administration throughout his term? If the Aquino administration will remain as such, then the country's preparedness for future natural calamities would rather run stunted and desperate. ▲
______________________
References:
Sitrep No.11 Re: Effects of Tropical Storm Sendong (Washi). National Disaster Risk Reduction and Management Council Update. As of Dec. 20, 2011, 6:00 AM.
Sitrep No 10 Re: Effects of Tropical Storm Sendong (Washi). Presidential Guidance Re-effects of Tropical Storm Sendong, December 17, 2011. Tab E. As of Dec. 19, 2011, 6:00 PM.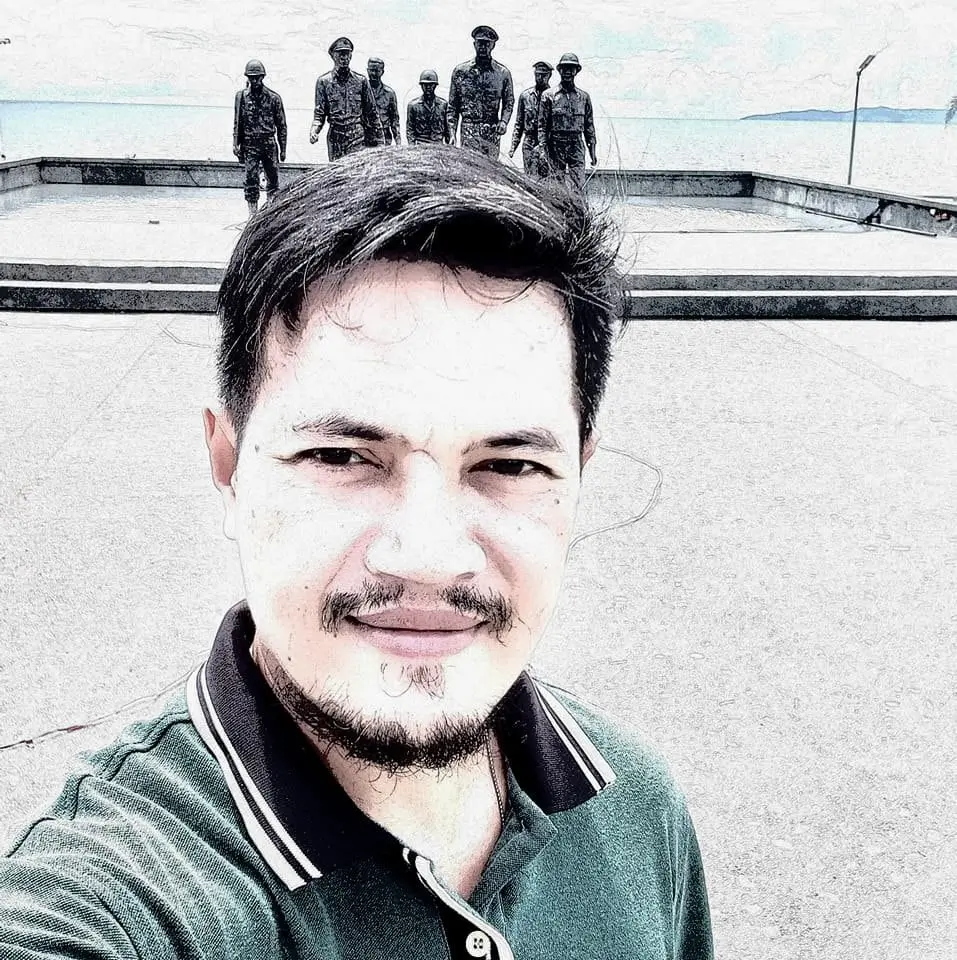 Regel Javines, at present, is working on his M.A. in Philosophy at the University of San Carlos attempting to understand life and existence through the lens of gnostic spirituality and ontological mathematics. He has been writing since 2011 publishing news, commentary, and opinion about politics, law, and various pressing social issues of interest. More >>