The Sereno impeachment is well afforded by "necessary formalities". She is the chief justice of the Philippine Supreme Court—the court of last resort, the highest court of the land.
Chief Justice, the title goes. Sometimes inadequately understood and often overly contemplated that results in an exercise of an "extra authority"—out-of-the-box thinking exercise of authority what "modern thinkers" may respectfully call it.
A chief justice leads not only the supreme court but also oversights the entire judiciary branch of the government. As powerful as that title emblems, one may find subjectively that chief justices have either a narcissistic personality or just conceited people. This impression may be proven wrong.
But one may think that these folks feel so proud and entitled when people called them gods and goddesses overlooking the entire judicial activities from their thrones in Padre Faura overreaching Aparri down to Jolo and Tawi-Tawi?
Their majority decisions, however faulty and unacceptable for those outside the Supreme Kingdom, nevertheless, form part of the law of the land.
Sereno impeachment vs. Corona impeachment
Chief Justice Maria Lourdes Sereno seemingly believes firmly that she, herself, is innocent of the grounds for impeachment pressed on her. A classic response we kept on hearing from A to G—from the accused to the guilty.
The late Supreme Court Chief Justice Renato Corona was impeached with eight (8) offenses but was convicted by only one offense: failure to disclose his statement of assets, liabilities, and net worth (SALN) to the public.
On May 29, 2012, the Senate voted 3–20 guilty verdict convicted the late Chief Justice Corona of such offense that from the words of the late Sen. Joker Arroyo, "I cannot imagine removing a Chief Justice on account of a SALN."1
During the Corona impeachment, the legal cosmos encountered two schools of thought: that of from an Ateneo Law School Dean Emeritus Fr. Joaquin Bernas and that of the Senate president that time, Sen. Juan Ponce Enrile, which pertains to failure to declare SALN of a public official is whether tantamount to a culpable violation despite a Foreign Currency Deposit Act that put dollar deposits as absolutely confidential.
Fr. Bernas considered this failure, not a high crime. But Sen. Enrile considered it an impeachable offense. And from the words of then-Sen. Pia Cayetano,2
…minor inaccuracies in the SALN such as parking lots or a unit whose ownership is under contention would not amount to [a] betrayal of public trust. In fact, corrections are allowed under the law but the failure to declare $2.4 million and some P80 million is not minor.

Cayetano, 2012
Sufficient grounds, probable cause: What will Sereno expect?
On Aug. 30, 2017, the House Committee on Justice voted 25-2 declaring the Chief Justice Sereno impeachment complaint contained sufficient grounds.
While the House is going to determine probable cause in a committee hearing on Nov. 22, 2017, and invited the Chief Justice to attend to it, a report by philstar.com said that the legal team of Chief Justice Sereno was still discussing the said invitation according to Sereno's spokesperson Josa Deinla.3
Assuming arguendo, when Chief Justice Sereno doesn't attend the committee hearing and rather sends her counsels, what will she expect? This may hurt Chief Justice Sereno, in toto.
Impeachment is a semi-political, semi-legal process. The Constitution bestowed the exclusive power to initiate all cases of impeachment to the House of Representatives.
Furthermore, the Constitution directs Congress "to promulgate its rules on impeachment." With that said, there is no something so special about a chief justice or any of the impeachable public officials. All shall abide by the rules set by Congress on impeachment cases. A Sereno court, if it does exist, doesn't have a place for intervention.
However, the Sereno impeachment process is more fortunate than the Corona impeachment. The former was afforded due process, while the latter, from the words of the late Sen. Joker Arroyo during his speech explaining his vote for a not guilty conviction,
What started in the House was not an impeachment, for an impeachment [sic] is an accusation accompanied by necessary formalities, attended by the appropriate solemnities, flanked by the liberties and guarantees that a genuine grand jury proceeding upholds.

Arroyo, 2012
When Sereno impeachment meets the Senate: What's next?
As the impeachment process is more affected by numbers than by legal substantiation as conscience and political affiliation matter more than the rule of law as this Sereno impeachment case may highly likely be interpreted, the answer would likely be: how many senators will possibly vote for a conviction of guilty? ▲
________________________
1 Speech of Senator Joker Arroyo explaining his verdict on Chief Justice Renato Corona, May 29, 2012.
2Speech of Senator Pia Cayetano Explaining her verdict on Chief Justice Renato Corona, May 29, 2012.
3 Macairan, Evelyn. "Sereno Undecided on Attending Impeachment Hearing", The Philippine Star. Updated: November 18, 2017, 12:00am.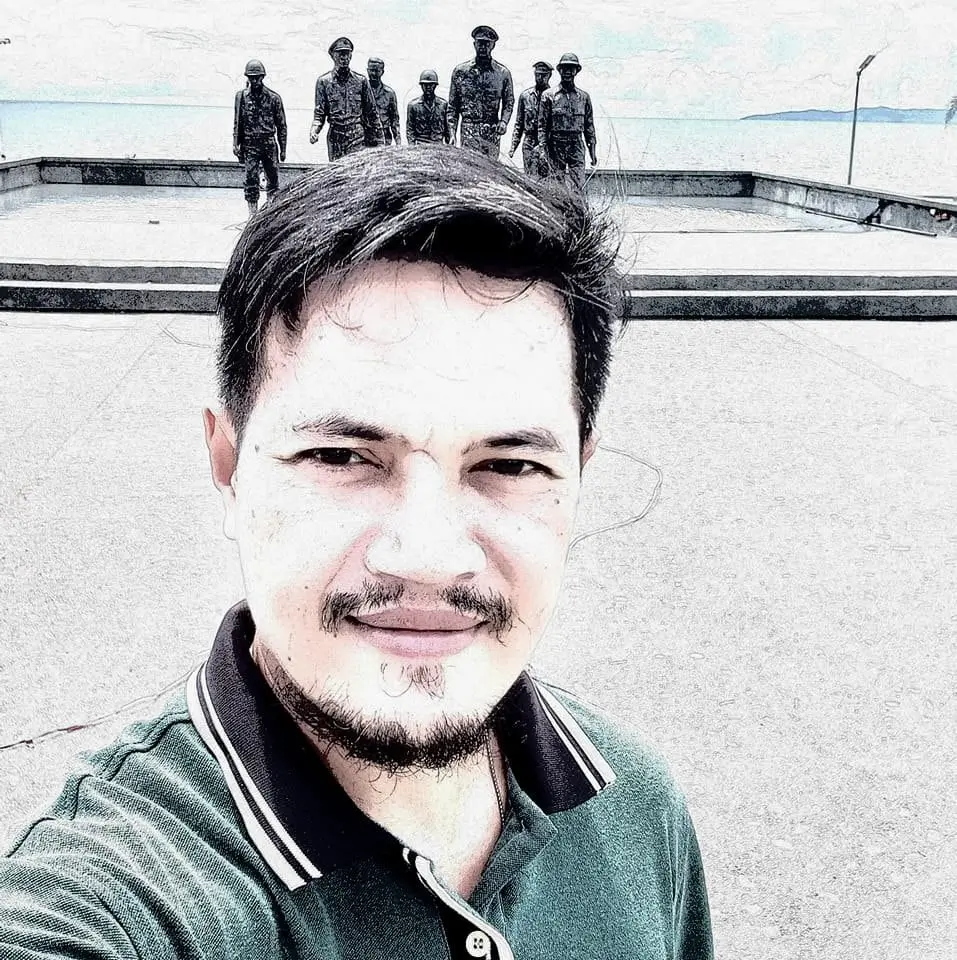 Regel Javines, at present, is working on his M.A. in Philosophy at the University of San Carlos attempting to understand life and existence through the lens of gnostic spirituality and ontological mathematics. He has been writing since 2011 publishing news, commentary, and opinion about politics, law, and various pressing social issues of interest. More >>