(Vaccinated shed more than unvaccinated continuation from Part 1…)
A study reveals that vaccinated individuals shed infectious COVID-19 more than unvaccinated people.[10]
However, the government has consistently been convincing the public to take jabs as unvaccinated people transmit or infect others. The propaganda was like telling the unvaccinated public they are threats to public health by putting the lives of many in danger as they are labeled as COVID-19 carriers.
Gov't Threatens the Unvaccinated
In the Philippines, President Duterte publicly threatened Filipinos who refused to get vaccinated would be imprisoned.
He also threatened them to go somewhere else—India or America. He even wanted enforcers to prevent those who refuse shots from leaving their houses.
These are horrible threats at the expense of the perceived thought that the unvaccinated shed more than the vaccinated—in which the study reveals the opposite.
Even though the COVID-19 vaccines do not shield the public from being infected by the coronavirus and still the transmission of the virus from one person to another regardless of whether the person is vaccinated or not is possible, the government is so decisive in the COVID-19 vax drive.
It even came to the point that individuals' basic rights to social services and basic freedoms are sacrificed or at the very least were set aside.
Duterte, in his weekly Talk to the People on late Tuesday, Nov. 9, 2021, said employers have the right to not hire unvaccinated applicants. [11]
He even instructed the Philippine task force against Covid-19 and the Department of the Interior and Local Government (DILG) to be decisive in the COVID-19 vax drive and to do "necessary actions" to achieve it.
On Nov. 15, 2021, during his late-night talk, he even called on the local government units to restrict unvaccinated minors in public places.
Moreover, the Duterte administration made COVID-19 vaccines mandatory for all on-site workers or else take the RT-PCR tests, or antigen tests regularly at workers' expense. The mandate will take effect on Dec. 1, 2021.
Meanwhile, in Indonesia, those who refused to get vaccinated would be punished with fines or delayed aid.
In Italy, their government made the COVID-19 vaccination obligatory for all workers.
In the United States, the same anti-COVID-19 measures have been implemented making America further divided.
As the Biden administration set to implement a mandatory policy on COVID-19 vaccinations to workers by January 4th and mandated those unvaccinated to undergo tests on at least a weekly basis, the mandate has been facing court challenges.
More than one-third of unvaccinated workers, if forced to either get inoculated or take the coronavirus tests weekly, would quit their jobs, the findings of a think tank on health issues found out. [12] And in a hospital in Texas alone, over 150 workers were fired or resigned for refusing the COVID-19 vaccines.
Vaccine Passport Is Coming
All over the world, governments are decisive in the COVID-19 vax drive setting aside basic human rights and individual freedom in the name of COVID-19 vaccines. Do you ever wonder why?
Soon a vaccine passport is a must-have for all. A vaccine passport is a mobile electronic record of vaccination, health or medical records, personal information, etc.
As House Bill 8280 introduced by Rep. Ronnie Ong or the "Vaccine Passport Act" enumerated the use of the vaccine passport as follows:
internal and domestic travel, including non-essential travel;
employment abroad;
local checkpoints and quarantine exemptions;
opening of and access to some business establishments; and
other post-vaccination protocols applicable to vaccine passport holders as may be determined by the IATF, in relations to rules on public gatherings, use of face masks and face shields, etc.
Now, seeing what is coming after these series of government mind-conditioning on how we face and look at this COVID-19 pandemic, does it come to your realization that these events might be a prelude to the Biblical "mark of the beast" we were getting confused, cowed, and hoodwinked?
The god Lucifer is nobody else nor is that god too naïve to follow the Book of Revelation in toto without maneuvering and persuading the multitude swathed by fears and confusion. ▲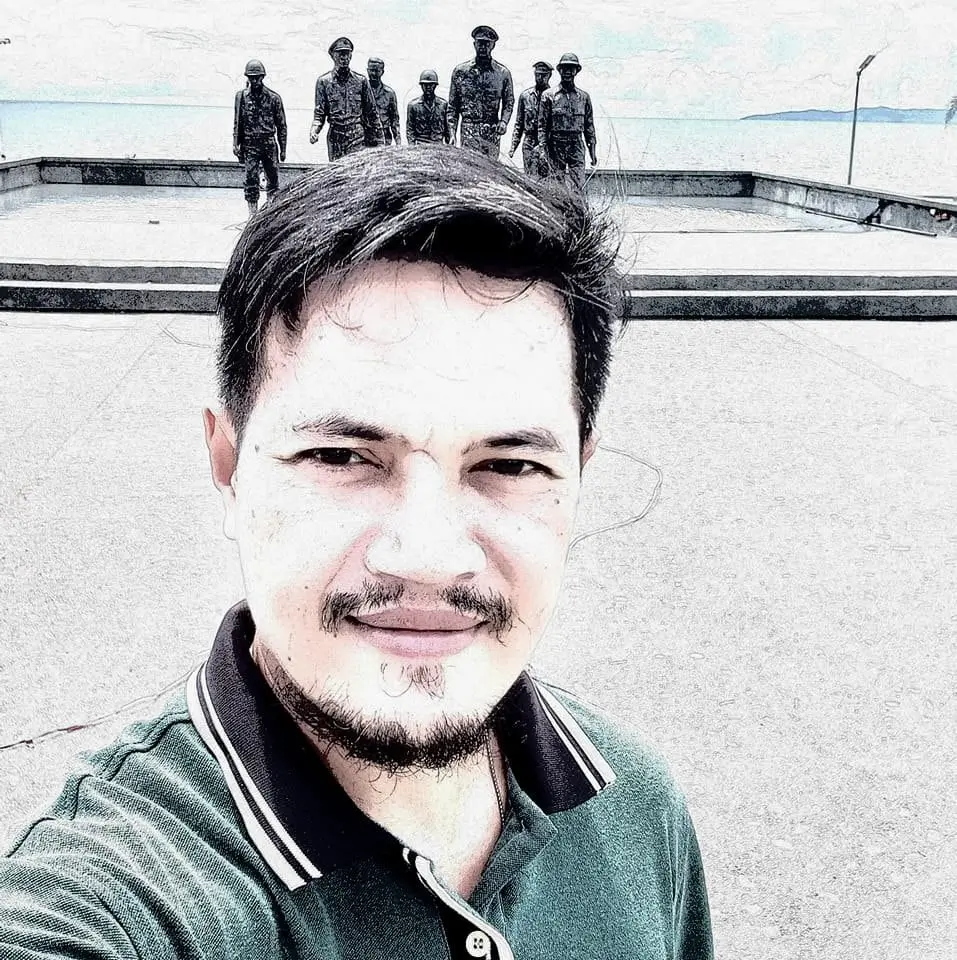 Regel Javines, at present, is working on his M.A. in Philosophy at the University of San Carlos attempting to understand life and existence through the lens of gnostic spirituality and ontological mathematics. He has been writing since 2011 publishing news, commentary, and opinion about politics, law, and various pressing social issues of interest. More >>