The IMUN Indonesia 2022 is taking place today, Thursday, June 16, 2022, in Jakarta Indonesia. The Philippine Pundit writer Jade Manzano is joining the rest of the Filipino delegates at the 2022 International Model United Nations (IMUN) conference at the Universitas Katolik Indonesia Atma Jaya in Jakarta from June 16 to 18, 2022.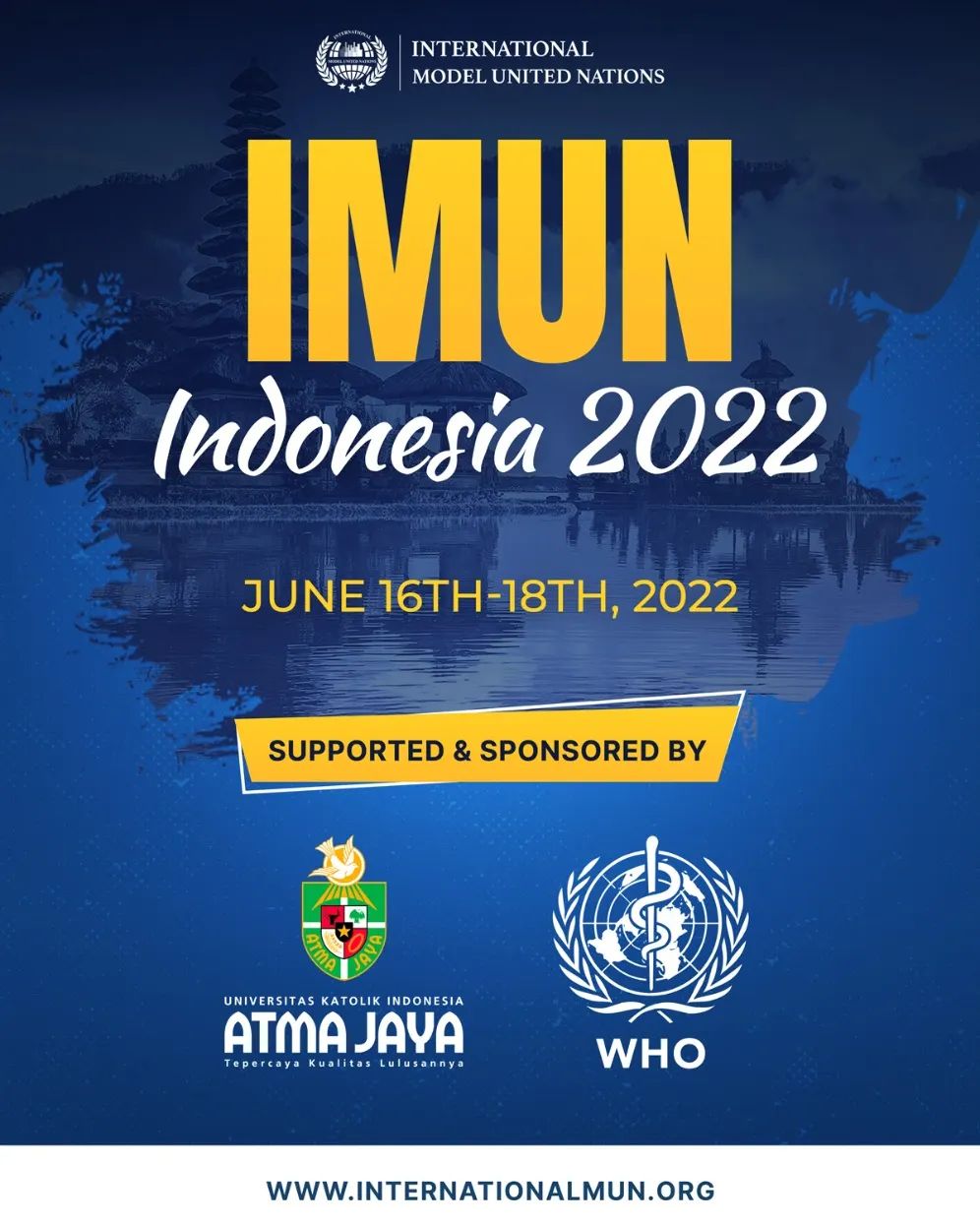 IMUN is an "academic simulation of United Nations" where delegates from various parts of the world discuss and attempt to figure out complex global issues and provide solutions and recommendations with policies and perspectives. It is a "learning by doing" method of getting to know deep about diplomacy, international relations, and the United Nations. At IMUN, delegates will have the opportunity to debate issues that world leaders encounter. They get to have a chance and platform to draft and formulate resolutions that respond relevantly to global issues.
At IMUN, youth from different countries converge to learn and share various ideas from their diverse experiences and backgrounds.
Jade Manzano goes IMUN Indonesia 2022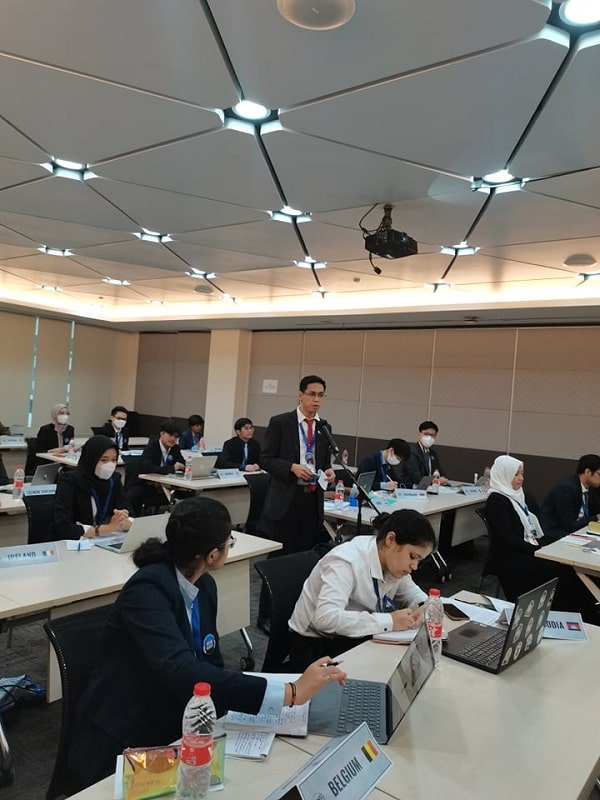 Jade P. Manzano is one of the Filipino delegates at the IMUN Indonesia 2022, a 3-day conference on complex global issues. Jade is an MBA candidate at San Beda University-Manila with a Juris Doctor degree from the Philippine Law School. He has also a bachelor's degree in Marketing & Corporate Communications from the San Beda University-Manila. As a student in San Beda, he held as a PR head of The Bedan, the official student publication of San Beda University, and also an area coordinator of the College Editors Guild of the Philippines, the oldest and broadest alliance of tertiary student publications in the Asia-Pacific.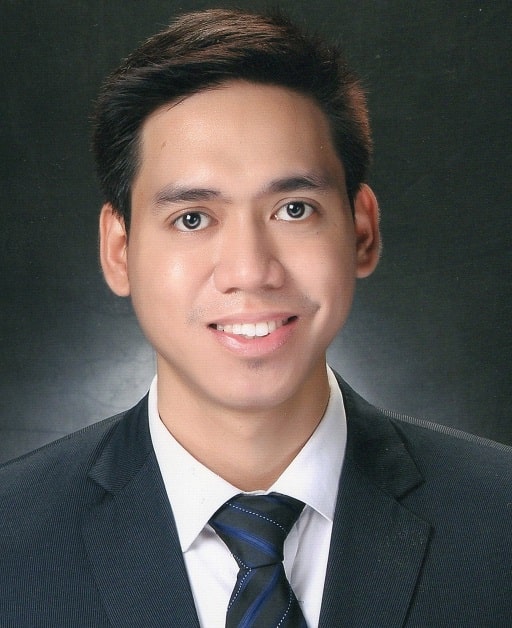 Jade has been writing feature articles for the Philippine Pundit. You may read all his articles here.
More about the IMUN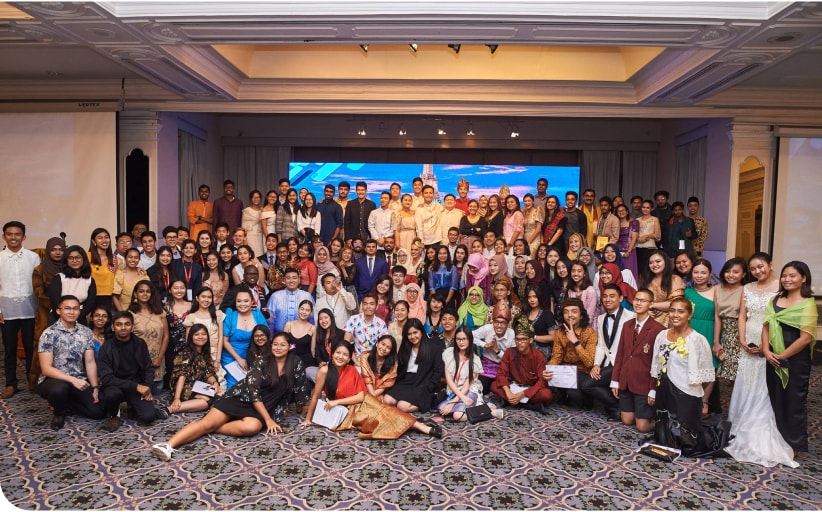 It is the objective of the IMUN conference to develop a deeper knowledge of complex global issues; strengthen the delegates' skills in diplomacy, research, public speaking, debate, writing, critical thinking, cooperation and teamwork, and leadership; and improve international exposure by gaining experiences from various delegates from different countries.
IMUN conferences are participated by over a hundred delegates from over 40 countries.
Consistent with the IMUN's mission, it aspires to promote "a constructive forum" on complex global issues, including international peace and security and economic and social progress.
The following are committees and topics to be discussed at the IMUN Indonesia 2022 conference:
United Nations Security Council (UNSC)
Topic A: Reform of the United Nations Security Council
Topic B: Maintaining peaceful use of outer space
United Nations Development Programme (UNDP)
Topic A: Development and implementation of infrastructure for resilience to climate change
Topic B: Global goals 2030: No poverty and zero hunger
United Nations Education, Scientific and Cultural Organization (UNESCO)
Topic A: Ensuring quality education and increasing access to e-learning in remote areas
Topic B: Combating the illicit trafficking of cultural property
World Health Organization (WHO)
Topic A: Mental health action plan: promoting care and treatment
Topic B: Promotion of cancer research and treatment
United Nations Women (UN Women)
Topic A: Ensuring gender equality by alleviating discrimination against women
Topic B: Combating domestic violence
United Nations International Children's Emergency Fund (UNICEF)
Topic A: Saving the children: Putting an end to child marriage
Topic B: Ensuring protection and inclusion of children with disabilities
Mohneesh Bhardwaj is the executive chairman of the IMUN Indonesia 2022.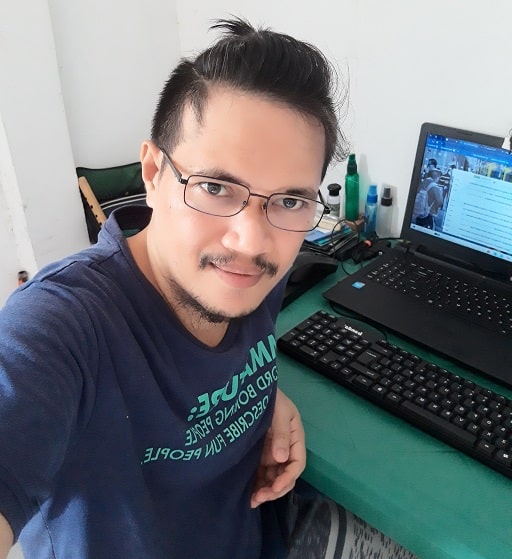 Regel Javines attempts to understand life and existence through the lens of gnostic spirituality and ontological mathematics. He has been blogging since 2011 writing news, commentary, and opinion about politics, law, and various pressing social issues of interest. Regel is a graduate student at the University of San Carlos taking up an M.A. in Philosophy. View his profile >>>