The Supreme Court of the Philippines released today the results of the 2022 bar exams, April 14, 2023. The University of the Philippine (UP) sealed the top spot of the 2022 bar examinations that was held on November 9, 13, 16, and 20 last year.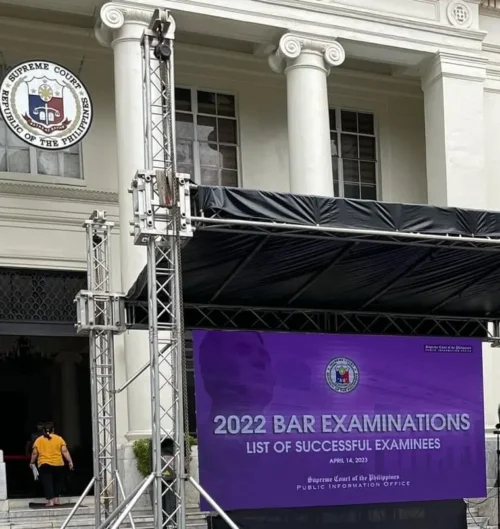 The 2022 Bar Examinations Chairperson Associate Justice Alfredo Benjamin Caguioa announced this afternoon that a total of 3,992 examinees out of 9,183 passed the 2022 bar exams.
Justice Caguioa commended Bar examinees who successfully, from the words of Caguioa, "scaled what time and again has proven to be a Herculean battery of exams." He also congratulated the families and their supportive communities.
"For those who may not find their names on the awaited list for now, I call on each of you to recall how the Bar examinations can never approximate what you are worth," Caguioa comforting those who did not make it.
"Allow this setback to be only temporary, but your will to overcome the Bar examinations unchanged. The Bar examinations cannot begin to nor will it ever measure the weight of your conviction, the strength of your courage, the depths of your compassion, and the height of your dream," he furthers.
Here is the complete list of successful examinees of the 2022 bar exams:
2022 Bar Exams Full List of Passers by Regel Javines on Scribd
Meanwhile, Justice Caguioa also announced the Bar examinees who obtained the 30 highest ratings in the 2022 bar examinations.
#Bar2022 Top 30
| RANK | NAME | SCHOOL | RATING |
| --- | --- | --- | --- |
| 1 | DAYDAY, Czar Matthew Gerard Torres | University of the Philippines | 88.8083% |
| 2 | MARIÑAS, Erickson Cayabyab | University of the Philippines | 88.7666% |
| 3 | CREGENCIA, Christiane Claire | University of the Philippines | 87.9667% |
| 4 | YU, Andrea Jasmine Ong | University of the Philippines | 87.7750% |
| 5 | GATAPIA, Kim Gia Grande | University of the Philippines | 87.4250% |
| 6 | BAES, Gabriel Gil Manlambus | University of San Carlos | 87.2500% |
| 7 | REYES, Luigi Nico Mosqueda | San Beda College Alabang | 87.1917% |
| 8 | UY, Rio Mei Lungub | Ateneo de Manila University | 87.0582% |
| 9 | VERGARA, Mark David Quinit | Ateneo de Manila University | 87.0083% |
| 10 | ORENCIA, Jaims Gabriel Lopez | Ateneo de Manila University | 86.9001% |
| 11 | CAYANONG, Reina Marie Manatad | Ateneo de Manila University | 86.8832% |
| 12 | CORPUZ, Jether Kakilala | Mariano Marcos State University | 86.7500% |
| 13 | GAMBOA, Jayvy Rosales | University of the Philippines | 86.7000% |
| 14 | TARADJI, Ar-rashid Jammih | Ateneo de Zamboanga University | 86.6833% |
| 15 | JOSON, Sharlene Ann Oliva | University of the Philippines | 86.5834% |
| 15 | TAN, Nicole Kate Paronda | Ateneo de Manila University | 86.5667% |
| 17 | PEREZ, Luis Gabriel Arevalo | University of the Philippines | 86.5583% |
| 18 | EXIOMO, Eric Pamintuan | Saint Louis University | 86.4918% |
| 19 | OPINA, Louis-mari Rosales | University of Santo Tomas | 86.4250% |
| 20 | VILORIA, Kyle Terence Amilao | Arellano University | 86.3334% |
| 21 | BALBANERO, Gian Miguel Jimenez | Ateneo de Manila University | 86.3167% |
| 22 | ESTABILLO, Jennefer Franco | Manuel L. Quezon University | 86.3083% |
| 23 | SALAVER, Joji Marie Insular | University of the Philippines | 86.2417% |
| 24 | LUI, Jesse Brian Balisi | Ateneo de Manila University | 86.2000% |
| 25 | DAYRIT, Alvinson Tumang | Angeles University Foundation | 86.1750% |
| 26 | VEGA, Angelika Uy | University of San Carlos | 86.1666% |
| 27 | ROMANO-WEIGEL, Chrisha Ver Ramirez | University of San Carlos | 86.1583% |
| 28 | MARQUEZ, Aaron Daryl Pasumbal | University of the Philippines | 86.0166% |
| 29 | ENDOZO, Kathleen Kae Zagala | Ateneo de Manila University | 86.0001% |
| 30 | DELGADO, Michael Hofileña | Ateneo de Davao University | 86.0000% |
| 30 | IGNACIO, Patricia Marie Eugenio | University of the Philippines | 86.0000% |
2022 Bar Exam Results: Top 30 Examinees
Below are the lists of the top performing schools in the 2022 Bar examinations:
2022 Bar Exams Top Law Schools by Regel Javines on Scribd
The Mass Oath-Taking and Roll-Signing Ceremonies of the new lawyers will be held on May 2, 2023, at the Philippine International Convention Center (PICC). Read the Clearance Procedure Notice here. RQJ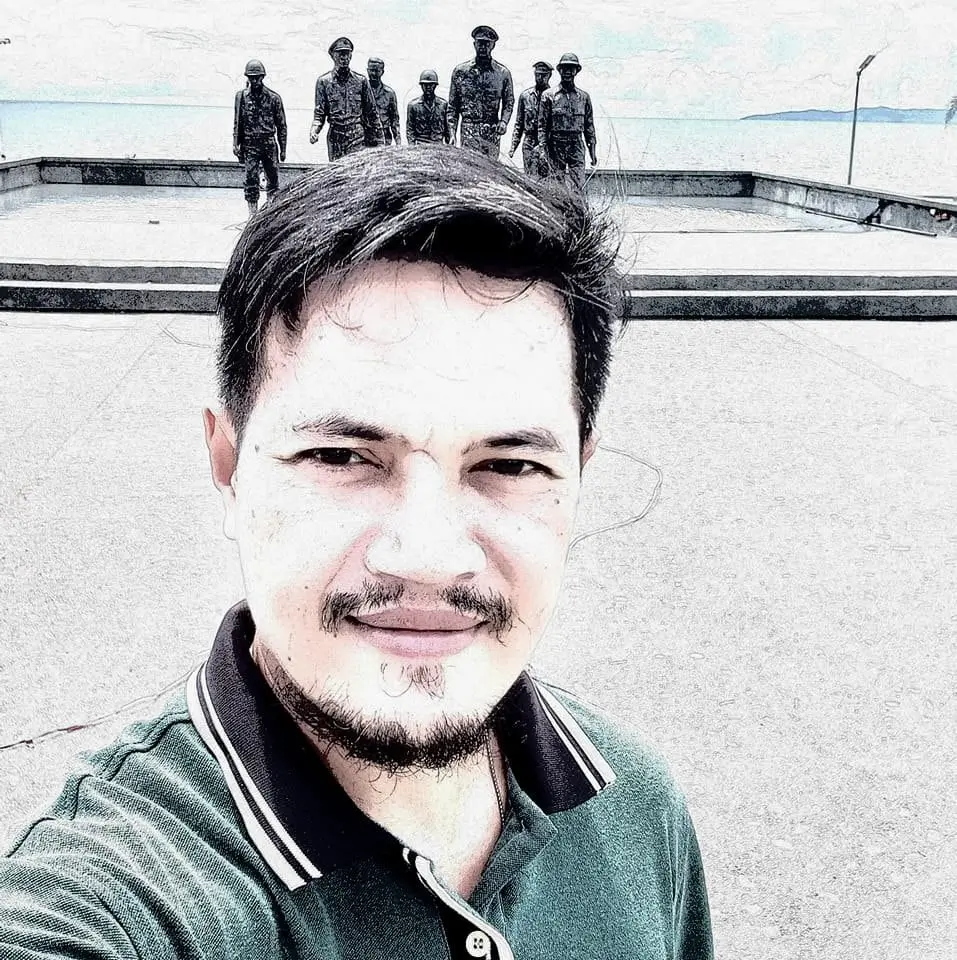 Regel Javines, at present, is working on his M.A. in Philosophy at the University of San Carlos attempting to understand life and existence through the lens of gnostic spirituality and ontological mathematics. He has been writing since 2011 publishing news, commentary, and opinion about politics, law, and various pressing social issues of interest. More >>