Afghanistan Under Siege: A Brief Look at the US War in Afghanistan
In May 2007, a Taliban military commander Mullah Dadullah was killed in a joint engagement with Afghan, the US, and NATO forces. Dadullah was believed to be the leader of guerilla forces deploying suicide bombers.
Then came President Barack Obama in February 2009 reaffirming the campaign of war against terrorism and acknowledging Afghanistan as a pivotal US front against terrorist groups.
In March 2009, Obama set forth a new strategy for the war against terrorism to "disrupt, dismantle, and defeat al-Qaeda and its safe havens in Pakistan or Afghanistan," according to the outline in an interagency white paper.
Part of the Obama strategy is to help train the Afghan army and police force by deploying additional 4,000 soldiers.
In April 2009, a call for NATO members was initiated to increase efforts in building Afghan civil society by providing resources for reconstruction initiatives.
NATO pledged to send additional 5,000 troops to provide more security for the incoming presidential election in August.
In July, US marines launched an offensive in southern Afghanistan for its new counterinsurgency strategy as the Taliban insurgency in the region had seen significant growth.
After a disputed August 20 presidential election as it was marred by fraud allegations, Karzai, in November, was declared president after an investigation by the United Nations-backed electoral complaints commission.
Karzai won another term for the presidency.
In December 2009, Obama intensified his commitment to the Afghan war effort committing to deploy additional 30,000 forces.
On May 1, 2011, Osama bin Laden was reportedly killed by US troops in Pakistan. In the following month, Obama announced a plan to withdraw 33,000 troops by 2012.
On Oct. 7, 2011, marked the 10th year of the US war in Afghanistan. Obama declared to withdraw all troops by 2014 despite uncertainty and amid resilient insurgency, especially Pakistan that continued as a threat to the US efforts.
Meanwhile, the Taliban initiated a peace talk deal in January 2012 but suspended it in March accusing the US of retracting the promise to a prisoner swap. The US war in Afghanistan started to strike.
In June 2013, a takeover of Afghan security occurred and was completed as NATO handed over control of the remaining stronghold to Afghan.
In May 2014, Obama announced US troop withdrawal by end of 2016. And in September, the newly elected Afghan President Ashraf Ghani signed an agreement with his opponent Abdullah Abdullah to form a unity government.
But in April 2017, during the newly elected US President Donald Trump, the US bombed the Islamic State in eastern Nangarhar Province. The non-nuclear bomb is widely known as "the mother of all bombs".
On Aug. 21, 2017, Trump set forth his military plans for Afghanistan during his address in Fort Myer military base in Arlington, Virginia. He said that his decision to withdraw US troops from Afghanistan would be based on "conditions on the ground" rather than arbitrary timelines.
Then, in January 2018, the Taliban started major attacks in the capital city of Afghanistan killing over 1,115 people despite the US escalation.
In the following year, US-Taliban peace talks started building momentum.
However, on Sept. 7, 2019, Trump suddenly halted the peace talks a week following Khalilzad's announcement that the agreement had reached "in principle" with the Taliban.
Trump said in his tweet that he canceled a secret meeting with the Taliban after a US soldier was killed during the Taliban attack.
On Feb. 29, 2020, a deal for peace was signed by the US and the Taliban guaranteeing that Afghanistan would not be used for any terrorist act.
On Nov. 17, 2020, the US announced its troop withdrawal before the newly elected US President Joe Biden would be inaugurated.
Then on April 14, 2021, Biden declared not to comply with the previously negotiated US-Taliban agreement to withdraw its troops by May 1, instead of making it in full by Sept. 11, 2021.
Biden said, "It's time to end America's longest war." He decided to withdraw not only the US air support but also the US intelligence agents and contractors.
The Taliban Blitzkrieg in Afghanistan: Kabul Has Fallen
On May 18, 2021, the US Department of Defense Office of Inspector General released a report that the Taliban escalated attacks against the Afghan government forces and that it maintained close ties with al-Qaeda and was likely preparing for "large-scale offensives."
On Aug. 15, 2021, the Taliban launched a "lightning offensive" seizing rural districts after districts then into the cities without difficulty as NATO and the US troops began to withdraw.
The key eastern city of Jalalabad and its key cities under its control fell. This time, Kabul has fallen and the Afghan government collapsed.
Only hours after the escape of Afghan President Ghani, the Taliban took over the presidential palace.
Ghani in a message on Facebook said he fled to avoid a "flood of bloodshed" and that the Taliban have won."
People in Afghanistan started in chaos storming the airport as the only way out from the country. However, all military and civilian flights were reportedly suspended at Kabul airport.
The Biden Defense of the fall of Kabul
On Aug. 16, 2021, Biden spoke from the White House disclosing that the only significant interest of the US in Afghanistan has always been in "preventing a terrorist attack on [the] American homeland."
Biden also said that he inherited a deal that former President Trump negotiated with the Taliban. And his only choice was to either follow through or go back to war.
Then, he went on saying,
The truth is, this [the fall of Kabul] did unfold more quickly than we had anticipated. So what's happened? Afghanistan political leaders gave up and fled the country. The Afghan military collapsed, sometimes without trying to fight… American troops cannot and should not be fighting in a war and dying in a war that Afghan forces are not willing to fight for themselves. ▲
___________________________________
Sources:
Department of Defense Office of Inspector General. (2021, May 18). Lead Inspector General for Operation Freedom's Sentinel I Quarterly Report to the United States Congress I January 1, 2021 – March 31, 2021. dodig.mil. https://www.dodig.mil/reports.html/Article/2620963/lead-inspector-general-for-operation-freedoms-sentinel-i-quarterly-report-to-th/

The New York Times. (2021, Aug. 16). Read the Full Transcript of President Biden's Remarks on Afghanistan. nytimes.com. https://www.nytimes.com/2021/08/16/us/politics/biden-taliban-afghanistan-speech.html

_________________________. The U.S. War in Afghanistan. cfr.org. https://www.cfr.org/timeline/us-war-afghanistan

Kiely, Eugene and Farley, Robert. (2021, Aug. 17). Timeline of U.S. Withdrawal from Afghanistan. FactCheck.org. https://www.factcheck.org/2021/08/timeline-of-u-s-withdrawal-from-afghanistan/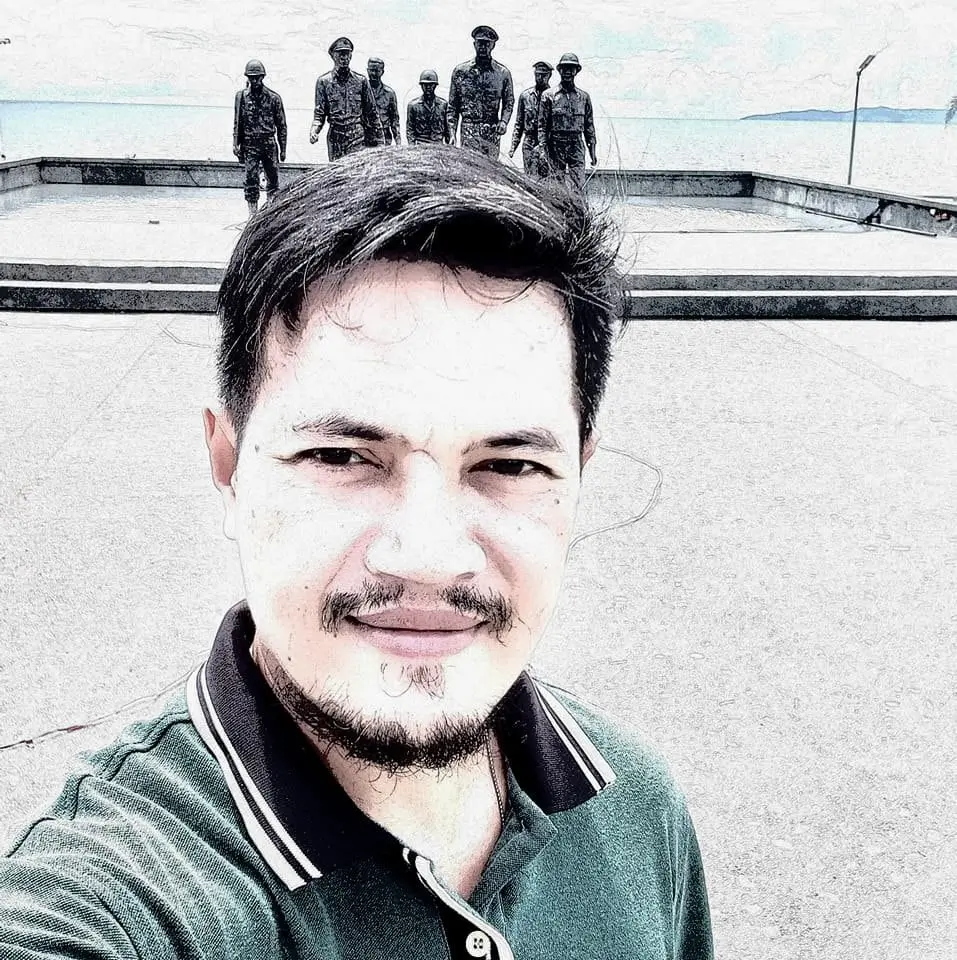 Regel Javines, at present, is working on his M.A. in Philosophy at the University of San Carlos attempting to understand life and existence through the lens of gnostic spirituality and ontological mathematics. He has been writing since 2011 publishing news, commentary, and opinion about politics, law, and various pressing social issues of interest. More >>