The COVID-19 protocols in Metro Manila are toned down and now under Alert Level 3.
The prevailing COVID-19 protocols in Metro Manila under alert level 3 shall be observed following the decision of the Philippine government COVID-19 task force or the Inter-Agency Task Force for the Management of Emerging Infectious Diseases (IATF-EID) to place the entire region under such status from October 16 to 31.
The downgrade from alert level 4 to alert level 3 was declared by Presidential Spokesperson Harry Roque in a press release Wednesday, October 13.
Metro Manila was at present under alert level 4 that started on September 16. Reportedly, the shift to alert level 3 was due to the decrease of the COVID-19 cases in the region.
Protocols in Metro Manila under Alert Level 3
Per Office of the Presidential Spokesperson it said during the press briefing Thursday, Oct. 12, 2021, the following are toned down COVID-19 protocols in Metro Manila people shall observe:
The movement of the public is relaxed. Persons restricted based on age and comorbidities can have access only to obtain essential goods and services;
Intrazonal and interzonal travels are still subject to the "reasonable regulations" of the local government unit of destination;
Individual outdoor exercises are now allowed for all ages regardless of comorbidities or vaccination status.
Meanwhile, the following establishments and activities are allowed to operate at a maximum of 30% on-site venue/seating capacity for fully vaccinated and 50% outdoor venue for both vaccinated and unvaccinated, except for establishments and activities located in areas under a granular lockdown:
Indoor visitor or tourist attractions, libraries, archives, museums, galleries, and cultural shows and exhibits;
Indoor venues for meetings, incentives, conferences, events (MICE), outdoor and indoor amusement parks or theme parks;
Cinemas and movie houses, licensure or entrance/qualifying examinations administered by their respective government agency, and specialty examinations authorized by the IATF;
Indoor recreational venues such as internet cafes, billiard halls, amusement arcades, bowling alleys, and similar venues;
Casinos, horse racing, cockfighting and operation of cockpits, lottery and betting shops, and other gaming establishments;
In-person religious gatherings; gatherings for necrological services, wakes, inurnment, and funerals for those who died of causes other than COVID-19;
Social events such as but not limited to concerts and parties, wedding receptions, engagement parties, wedding anniversaries, debut and birthday parties, family reunions, and bridal or baby showers, motorcades;
Indoor dine-in services of food preparation establishments such as commissaries, restaurants, and eateries;
Personal care services such as beauty salons, beauty parlors, medical aesthetic clinics, cosmetic or derma clinics, make-up salons, nail spas, reflexology including home service options, aesthetics, wellness, and holistic centers, fitness studios, gyms, and venues for individual non-contact exercise and sports; film, music, and TV production, and other similar establishments; acupuncture and electrocautery establishments, and massage therapy including sports therapy establishments, establishments providing tanning services, body piercings, tattooing, and similar services.
However, the following establishments and activities shall remain prohibited:
Face-to-face or in-person classes for basic education, contact sports except for those conducted under a bubble-type set-up and approved by LGUs, funfairs, peryas, and kid amusement industries, and venues with live voice or wind-instrument performers and audiences;
Casinos, horse racing, cockfighting and operation of cockpits, lottery and betting shops, and other gaming establishments except as may be authorized by the IATF or the Office of the President;
Gatherings in residences with any person outside of one's immediate household.
All other establishments and activities not specified above and not covered by granular lockdowns "may be" allowed at 100% on-site or venue/seating capacity, provided they implement minimum public health standards.
For government agencies and instrumentalities, they shall remain to be operational and shall adhere to at least 30% on-site capacity while implementing work-from-home and other flexible work arrangements. RQJ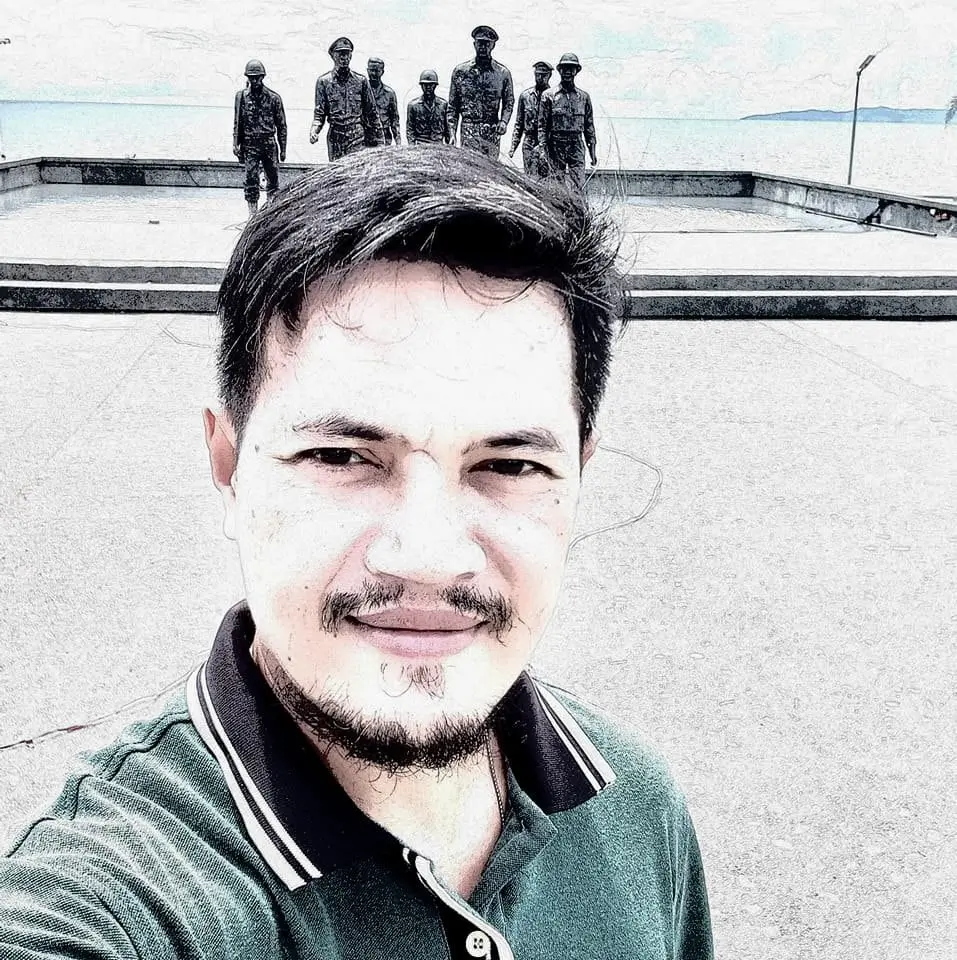 Regel Javines, at present, is working on his M.A. in Philosophy at the University of San Carlos attempting to understand life and existence through the lens of gnostic spirituality and ontological mathematics. He has been writing since 2011 publishing news, commentary, and opinion about politics, law, and various pressing social issues of interest. More >>