The government will place Metro Manila under GCQ alert level 4 beginning Thursday, September 16.
People living in the region where an experimental lockdown approach is implemented are mostly concerned about what activities and establishments operations allowed and not allowed under alert level 4 and in areas under granular lockdown.
However, the scheme seems to discriminate against unvaccinated individuals as they are not allowed in indoor services.
More than that, workers or employees of establishments allowed to operate, be it outdoor and indoor, shall be fully vaccinated, including those people directly involved in religious congregations.
Allowed, not allowed in Metro Manila under GCQ alert level 4
Under the Inter-Agency Task Force (IATF) September 13 guidelines, under alert level 4, travel for the following is NOT allowed:
minors;
senior citizens aged 65 and above;
persons with comorbidities; and
pregnant women.
Moreover, activities and operations of the following establishments are also NOT allowed:
libraries, archives, museums, galleries, cultural shows, and exhibits;
indoor venues for meetings, incentives, conferences, and events;
cinemas, karaoke bars, bars, clubs, concert halls, and theaters;
outdoor and indoor amusement parks;
internet cafes, billiard halls, amusement arcades, bowling alleys, and similar venues;
indoor limited face-to-face classes (except those previously approved by the national government);
casinos, horse racing, cockfighting;
social events—concerts, parties, wedding receptions, engagement parties, wedding anniversaries, debut and birthday parties, family reunions, and bridal or baby showers, parades, processions, motorcades, and gatherings at residences with any person outside one's immediate household;
fitness studios, gyms, spas, or other indoor leisure centers or facilities, and swimming pools;
all contact sports (except those conducted under a bubble-type set up approved by the LGU);
medical aesthetic clinics, cosmetic or derma clinics, make-up salons, reflexology, aesthetics, wellness, and holistic centers; and
acupuncture and electrocautery establishments, massage therapy including sports therapy establishments (home service not allowed), staycations.
Establishments not mentioned above may be allowed for operation at 100% onsite capacity, the IATF guidelines noted.
Meanwhile, the following activities and operations are ALLOWED in Metro Manila under GCQ, alert level 4:
interzonal and intrazonal travel for people not required to stay at home;
individual outdoor exercises for all ages regardless of vaccination status, but shall be limited within the area of residence;
al-fresco dine-in services at 30% capacity;
indoor dine-in services at 10% capacity, but only for the fully vaccinated;
outdoor personal care services (barber shops, hair spas, nail spas, and beauty salons) at 30% capacity; and
indoor personal care services at 10% capacity, but only for the fully vaccinated; gatherings for necrological services, wakes, inurnment, or funerals for those who died from causes other than COVID-19.
Metro Manila granular lockdowns
Granular lockdowns regardless of alert level are implemented for areas identified by LGUs as "critical zones." These schemes will be enforced for not less than 14 days.
The following are ALLOWED to enter and exit granular lockdown areas for specific reasons:
OFWs bound for international travel, and those returning to respective residences after having completed the quarantine protocol;
those returning individuals who live within the area under granular lockdown and must stay therein for the entire duration of the lockdown;
those seeking urgent medical attention as confirmed by a health officer; and
people delivering food and essential items; and delivery of food and essential items provided collection points are designated by the LGU.
As Metro Manila is placed under the highest alert level of the general quarantine category, the region's active COVID-19 cases reached 51,000 as of Monday, September 13.
Confident to contain the virus, the government sees this experimental lockdown approach as effective while finding a way to start reopening the economy. RQJ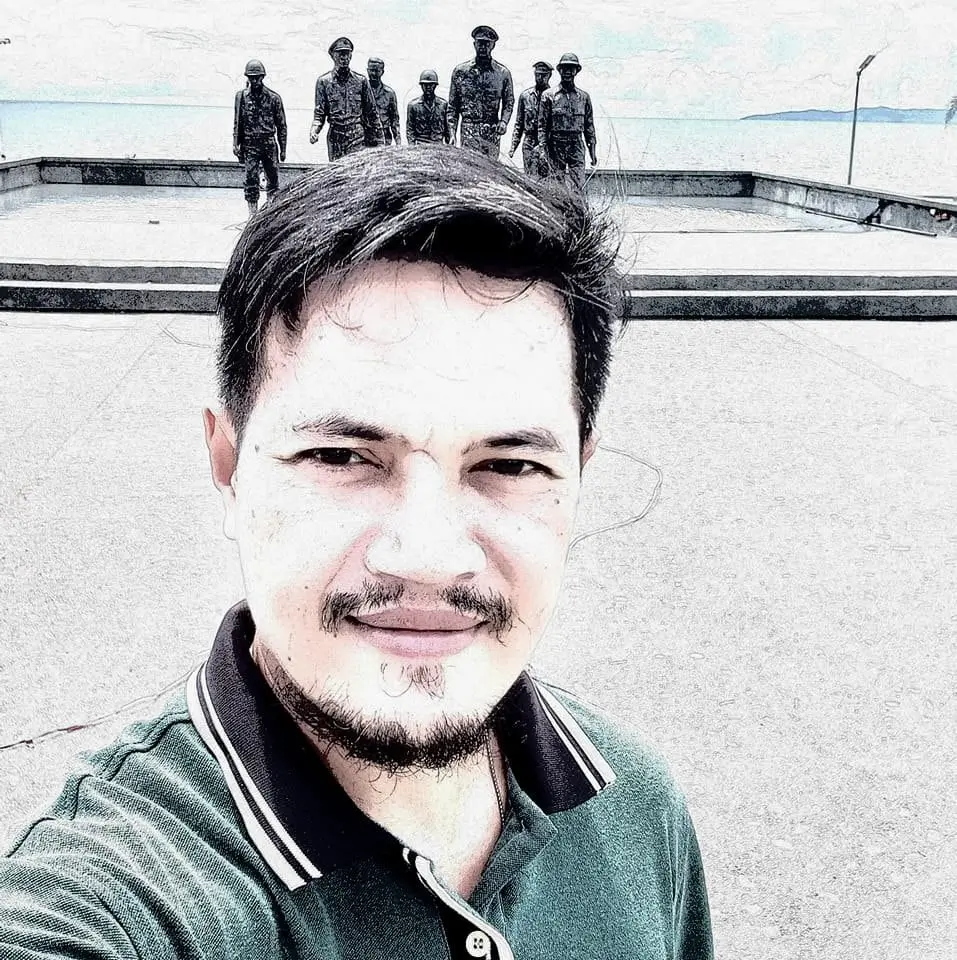 Regel Javines, at present, is working on his M.A. in Philosophy at the University of San Carlos attempting to understand life and existence through the lens of gnostic spirituality and ontological mathematics. He has been writing since 2011 publishing news, commentary, and opinion about politics, law, and various pressing social issues of interest. More >>