The first Filipino Nobel Prize laureate Maria Ressa raises the bar high of Philippine journalism after winning the 2021 Nobel Peace Prize alongside Dmitry Muratov for "their courageous fight for freedom of expression" Ressa in the Philippines and Muratov in Russia.
The Unfazed Nobel Prize Laureate Maria Ressa
On June 15, 2020, journalist Maria Ressa was found guilty of online libel in a high-profile criminal case, the Maria Ressa cyber libel case. Decided by the Manila Regional Trial Court Branch 46 over a 2012 investigative article about the businessman Wilfredo Keng's alleged connection to drugs and human trafficking, Rappler's CEO Maria Ressa continued to hold the line.
Despite the conviction that many believed what happened was a symbolic weaponization of the cyber libel law to silence the most vocal critics of the Duterte government, Ressa was unfazed by the conviction. The conviction was highly regarded as a virulent blow to press freedoms in the Philippines.
"What you're seeing is death by a thousand cuts; not just of press freedom but of democracy," convinced her while facing her uncertainty over the conviction as she regarded it as a "threat to every dissenting voice" under the Duterte government.
Maria Ressa—Journalist, Fulbright Scholar
Besides being a dual citizen of the US and PH, journalist Maria Angelita Ressa is a Fulbright scholar paving her way back to the Philippines in 1986 and earning her master's degree in journalism at the University of the Philippines Diliman.
Ressa first studied molecular biology at Princeton University. She later switched and pursued a bachelor of arts in English and a certificate in theater and dance in 1986.
As a journalist, Ressa has been in the field for more than 30 years. She was then CNN's bureau chief in Manila and Jakarta while teaching in Princeton's program in journalism. She then became head of news and current affairs at ABS-CBN for six years before founding Rappler in 2012.
Maria Ressa is a 2018 Knight International Journalism Award winner. She authored two books that pertain to the rise of terrorism in Southeast Asia—Seeds of Terror: An Eyewitness Account of Al-Qaeda's Newest Center of Operations in Southeast Asia and From Bin Laden to Facebook: 10 Days of Abduction, 10 Years of Terrorism.
Rappler, an American-owned Company
Ressa continued to hold the line even in the thinnest strand of winning the fight against President Duterte when the latter declared Rappler in July 2017 as "fully owned" by the Americans and that "Rappler's news is fake."
Prior to President Duterte's declaration that Rappler violated the Philippine constitution, the Philippine Securities and Exchange Commission (SEC) En Banc received a letter from the Office of the Solicitor General requesting for an investigation into Rappler, a report based on what appeared on the SEC 29-page decision.
In August 2017, SEC investigated Rappler. In January 2018, had Rappler's license to do business revoked. Ressa continued to hold the line no matter where it may lead or what price it has to pay.
Priceless Ressa
Ressa was named on the BBC's list of 100 Women in 2019. The Committee to Protect Journalists awarded Ressa the Gwen Ifill Press Freedom Award for "her journalistic courage in the face of persistent official harassment" in 2018. She became Time's Person of the Year 2018 and in April 2019 was named Time's 100 Most Influential People in the World.
Before winning the 2021 Nobel Peace Prize, high-profile journalist Maria Ressa won the UNESCO/Guillermo Cano World Press Freedom Prize in April 2021.
From the words of the first Filipino Nobel Prize laureate journalist Maria Ressa, "Lies are masquerading as truth. If you can't tell the difference between fact and fiction, democracy all around the world just gets weaker." RQJ
__________________________
References:
CNN Philippines
Time.com
Rappler
Wikipedia.org
International Center for Journalists
The Guardian.com
@Niketa (

media twitter.com

)
Reuters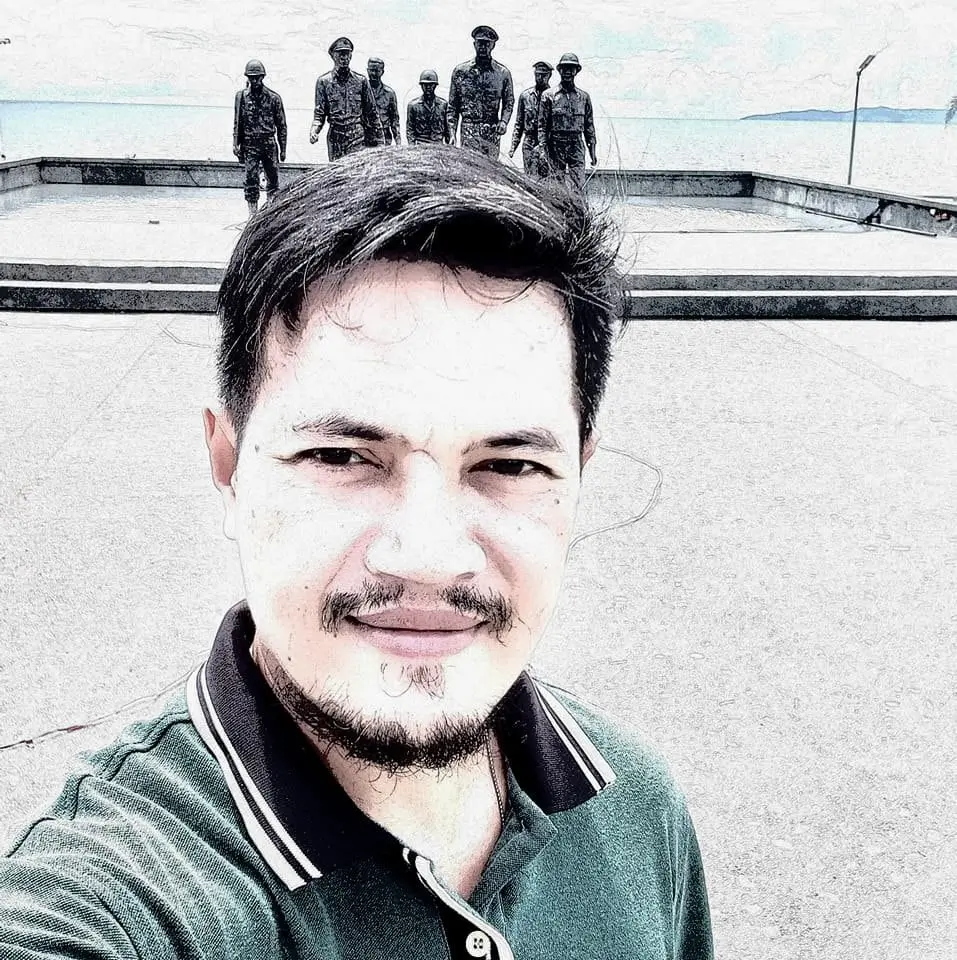 Regel Javines, at present, is working on his M.A. in Philosophy at the University of San Carlos attempting to understand life and existence through the lens of gnostic spirituality and ontological mathematics. He has been writing since 2011 publishing news, commentary, and opinion about politics, law, and various pressing social issues of interest. More >>